Clocks in healthcare settings
Reliable, accurate clocks that comply with hygiene guidelines
In order to address the various requirements for time display in hospitals, Bodet offers an extensive range of digital clocks: clocks that display the time and date for recovery rooms, recess-mounted clocks for operation theatres to comply with hygiene regulations.
CHOICE OF MARKET SOLUTIONSPREPARE YOUR TECHNICAL SPECIFICATIONS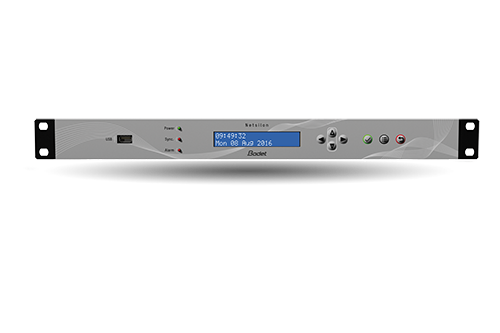 The time is displayed reliably and identically across the whole premises!
Improved peace of mind with our Netsilon time server. This provides time synchronisation for your clocks and IT equipment in order to guarantee correct monitoring of medical procedures:
Synchronisation across the entire IT network, access control for buildings and employee clocking system
Synchronisation of centralised technical management (CTM) or building management system (BMS)
Distribution of a single time in all buildings. The clocks are all synchronised to the same time
Precise timestamping for video surveillance systems
Clocks adapted to suit the hospital environment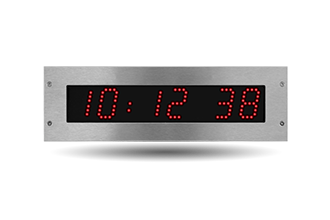 Comply with hygiene guidelines in operating theatres
Bodet has developed a digital clock specifically designed for hospitals. With its recess mounting, it meets hygiene standards and is resistant to cleaning products used in healthcare settings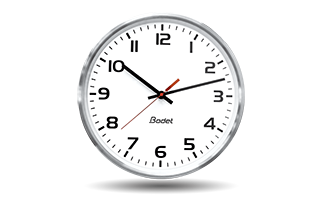 Analogue clocks for corridors and entrance halls
The PROFIL 700 range of clocks with hands has been designed to comply with cleanliness standards in hospital settings. Its tempered glass face and stainless steel casing allow for easy cleaning. Its fastening disc allows for the clock to be fixed close to the wall and reduces any build-up of dirt.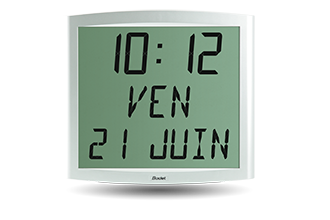 Support your patients in their recovery!
The LCD clocks shows your patients the time and current day's date.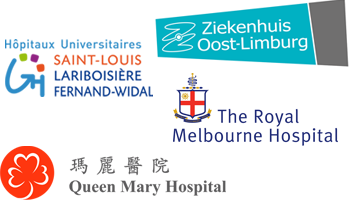 They choose Bodet for their time display
Ahus Hospital - Norway / Queen Mary Hospital - Hong Kong / Queensland Hospital - Australia / Hôpital Saint-Louis - Paris / Hôpitaux de Lyon / Vigo Hospital - Spain / ZOL Hospital - Belgium