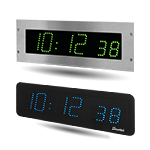 Bodet Time's Style range of LED clocks has been updated. The range now features an NTP Wi-Fi synchronisation mode, two new models with the Style 7S and Style 7SOP and temperature display now available on more models. Here is an overview of these new features.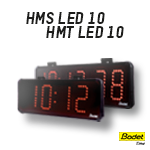 Available in models with legibility ranging from 60 to 200 m, there is now a scaled-down design of the Bodet high-luminosity LED digital outdoor clocks with a reading distance of up to 40 m.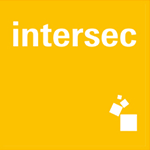 The Intersec trade fair will be taking place in Dubai on 20-22 January. This is a major event in the calendar for security, safety and fire protection. As international leader in time management, Bodet Time will be exhibiting at stand S1-F42 to showcase its bell systems and time distribution and synchronisation systems.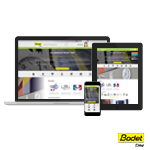 Our website needs to keep in step with the constant developments of Bodet Time. We have therefore modernised and expanded the references section to give you more information about the solutions provided to organisations that rely on Bodet Time.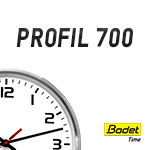 Following last year's release of our 30cm diameter metal analogue clock, we have developed a superior model to create the new PROFIL 700 range!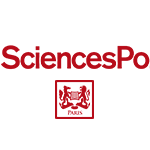 The renowned Institut d'Etudes Politiques (IEP) in Paris, generally known as Sciences Po, has chosen Bodet clocks for its premises.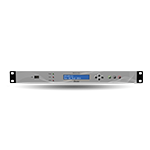 What company hasn't dreamed of a made-to-measure solution that could guarantee the time synchronisation of its clocks and IT equipment?
The new Pajeaud Aquatic Centre in Antony, Hauts de Seine, opened last March, housing two pools, a spa, and a 20m-deep diving pool.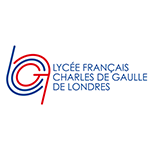 The Lycée Français Charles de Gaulle in London chose the French manufacturer Bodet for its sounders and microphones systems. It is quite naturally that the extension of the sounder system was entrusted to Bodet? More than 90 Harmonys sounders were supplied.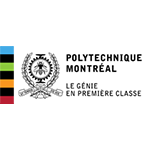 The prestigious school Ecole Polytechnique of Montreal in Canada has selected the luminous Bodet clocks from the Style range.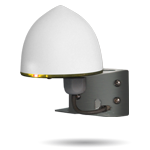 To help you achieve even smoother timekeeping within your organisation, Bodet has launched its new range of GPS receiving antennas.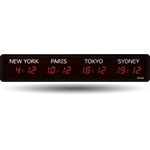 BODET's multi-time zone LED clock shows the time in several cities around the world on a single digital display. It is perfect for public spaces, offices and trading floors in the financial sector, as well as airports and various companies working internationally.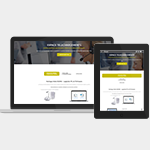 The new downloads space, where you can get the latest updates for your equipment, is now online. From here, you can easily download Software and Firmware for Bodet Time products for free.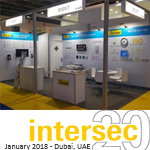 Successful event with a lot of international visitors and must-attend meeting of the Time and Security Industry, Bodet was present at Intersec Dubai from 21st to 23rd January 2018.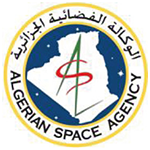 The Algerian Space Agency (ASAL) recently equipped its Bouzareah site with Bodet's synchronisation and time distribution systems.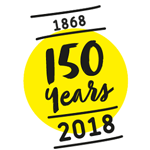 The New Year has started!

It's time to take a look back over our year in 2017.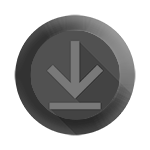 In order to better meet your needs, Bodet bell and alert systems are upgradeable. Regular updates for all your equipment mean you can benefit from new functions without having to change your equipment. At the end of this article you can see the latest updates and new releases in the Harmonys range to download!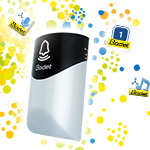 Harmonys is a range of audio systems powered via the IT network. Simple to install, this audio over IP system adapts and evolves to meet your needs. This innovative range has been expanded to meet the needs of schools for broadcasting lockdown alerts.

Discover what's new!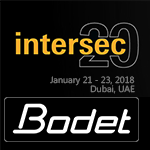 Come and see BODET's bell systems and time distribution systems at the INTERSEC trade fair from 21 to 23 January 2018. This INTERnational SECurity event is held every year at the Exhibition Centre in DUBAI. The world's largest security trade fair, in 2017 it was attended by 32,750 visitors and 1,304 exhibitors. In 2018, Bodet and its Middle East expert will be there to introduce you to Bodet's security solutions.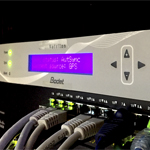 Discover the new NTP Time Server NETSILON to synchronise network equipment, clocks and PLC (Programmable Logic Controller).
High precision, advanced technology electronics, modular design, secured management and operation…

The growing market using IP networks implies a reliable and highly accurate time data. Expert in Time Synchronisation Solutions for more than 50 years, Bodet affirms its position and presents the new Netsilon Time Server. Bodet Netsilon provides absolute, reliable and secured time synchronization to answer to the high level of market requirements such as airports, metro, railways, hospitals, banks…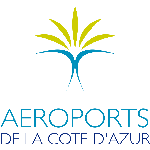 The Nice international airport which handled 12.42 million passengers in 2016 was recently equipped with BODET indoor and outdoor LED clocks from Style and HMT LED ranges.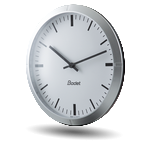 Tick-tock, tick-tock… Who has ever wished to possess a clock that was not making any noise? From now on it is possible with the Silent Profil930 analogue clock!
Its « sweep second » movement sweeps the seconds silently.
This clock is ideal for places where silence and discretion are necessary, such as hospitals, reception halls, offices, schools, administration buildings, libraries…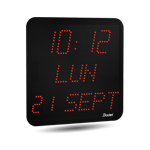 The Bodet Style range of LED digital clocks is a standard in the banking, healthcare, transportation, education and manufacturing industries.
Recently Bodet rethought the range proposing a flatter design, new models with multiple functions and a more complete LED colour palette (yellow, blue, red, green and white).

Big Ben Replica counts with Bodet Melodys bell system and Bodet master clock Sigma to offer absolute time accuracy. Melodys from Bodet makes the London BIG BEN replica sounds like the real one
British major symbol, Big Ben Tower has got a replica featuring six-metres, made with the famous toy maker bricks. Using radio signals, MELODYS sounders broadcast bell sounds in the replica and are managed by a master clock without requiring any wiring.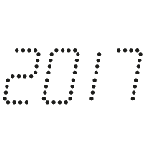 In 2016 Bodet Time has equipped many industry's great names, among them Petit Bateau (clothing), Yves Rocher (cosmetics), the radio station RMC, Gavottes (crispy Brittany crepes)… Bodet Time also keeps on pacing life in numerous educational establishments with its synchronised bell, PA and class change systems in France and abroad.
Bodet has redesigned its Style range of LED digital clocks offering new models, more LED colours and more functions.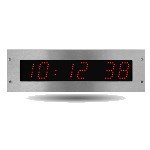 Medica Trade Fair took place from November 14-17, 2016 in Dusseldorf and is the world largest event for the medical sector.
Bodet is a key partner and offers Accuracy, Safety and efficiency with quality clock system solutions for healthcare.
Specially designed for operating theatres, the Style 5S Hospital countdown clock can either be used as a chronometer, a countdown clock or a basic digital clock. The clock is controlled via a timer control unit.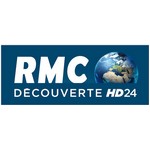 A new reference for Bodet in the media industry!
RMC is a French television channel belonging to the NextRadioTV group. RMC is the first of the new HD television channels in France.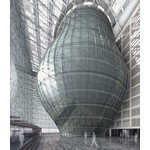 Built between 1923 and 1927, a part of the Residence Palace was recently renovated in order to host the seat of the European Committee and the seat of the European Union Committee.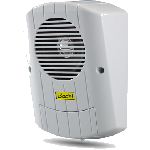 This is a world premiere!
The Lycée Pasteur in Lille, France, has replaced monotones and stressful bell ringing melodies for the class change by poesy inspiring melodies.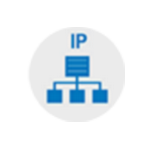 The IP technology consists of using the computer network to configure and control audio systems among other things.
This technology is available with the Bodet Harmonys range of products which makes it possible to broadcast ringtones, music, vocal calls as well as emergency messages.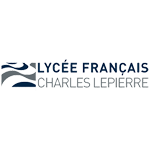 Bodet Harmonys Bell systems ensure classes run on time in Charles Lepierre high School in Lisbon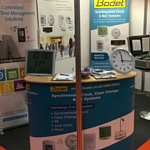 Bodet Time exhibited at the Facilites Show at excel center in London presenting synchronised clock & Harmonys bell systems.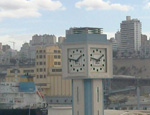 The 4 sided clock installed in Oran is now controlled by a Sigma master clock.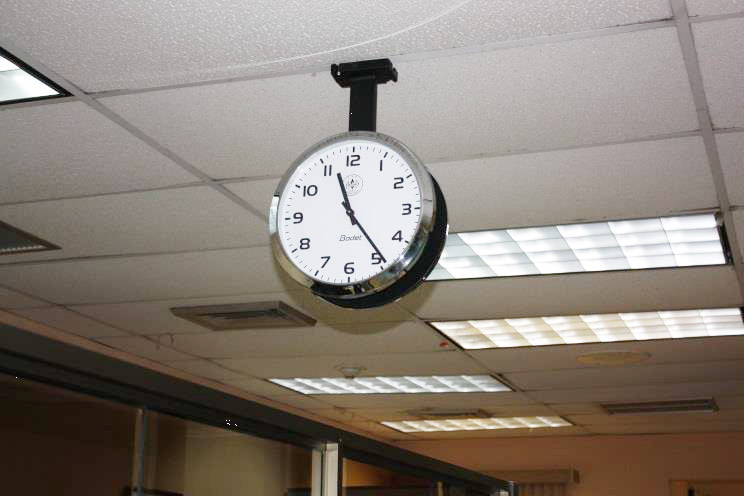 International Leader in industrial clocks, Bodet equipped the Dr. Susana Jones Cano Hospital with analogue and digital Bodet clocks.

Bodet will be exhibiting its Synchronised Clock, Bell and PA Systems at the upcoming Facilities Show in London.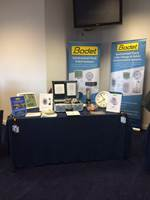 Bodet have recently exhibited at the WASBM National Conference, demonstrating our Synchronised Clock and Bell Systems to many interested delegates.
Bodet was at Smart City Taiwan, From 22nd to 25th March 2016
Spring forward on Sunday 27th March.
The banking business is a domain where rigor and precision are essential.
Bodet, leader in Time solutions, recommends various equipment according to its location.

BODET SA, clock manufacturer worldwide company, won the clock contract for CANTERBURY DISTRICT HEALTH BOARD in New Zealand.

Now travelling in New Zealand, Aurelien Paillet, Area sales Manager commented: "BODET is constantly looking forward to expand its export activities and Canterbury District Health Board in New Zealand is a key reference regarding health sector."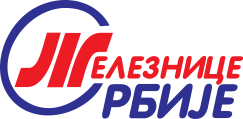 The Železnice Srbije railrways in Serbia just ordered 50 Bodet outdoor analogue clocks for Belgrade central station renovation.

Bodet Time, leader and expert in rail clock systems offers a large range of clocks for indoor and outdoor use.
---
The Profil analogue clocks and the HMT Led digital clocks are especially adapted to railways thanks to their precision and their readability.
More information on BODET Profil clocks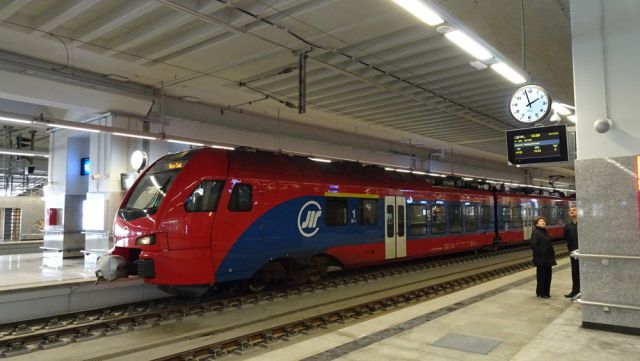 Airports are premises where time indication is very important, whether it is in the control towers, check-in counters or passenger areas.
Bodet recommends various clocks according to their location.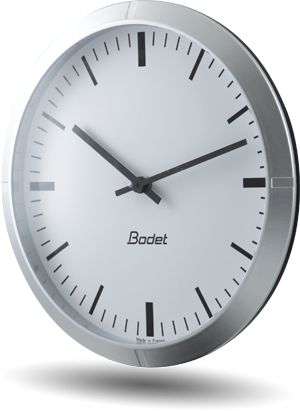 Specially designed for operating theaters, the Style 5S Hospital LED luminous clock is made of a stainless steel recess mounting casing with a glass front cover.
They can be used in timer mode or in clock mode displaying the local time (hour, minute and seconds) with the possibility to alternately display the date or week number.

Together with analogue Profil clocks, BODET TIME clock solutions suit perfectly hospital needs especially with the HMS silent clocks.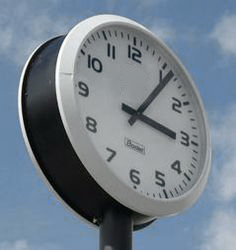 The Železnice Srbije railrways in Serbia just ordered 50 Bodet outdoor analogue clocks for Belgrade central station renovation.
Latvia also ordered 16 NTP HMT LED and 32 NTP Kits HT LED. The kits are to be integrated in information panels on the platforms of the Latvian Latvijas dzelzceļš railway stations.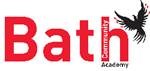 Bath Community Academy purchased its first Bodet Class Change System in June 2013.
As they were very pleased with Bodet's products and customer service, the Academy has decided to purchase our new product: the Melody Flash.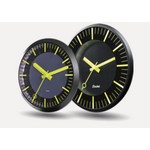 The winter time changeover will occur this weekend during the Saturday to Sunday night. Indeed, at 03:00 the clocks need to be set back at 02:00.
Every year the clocks and watches have to reset.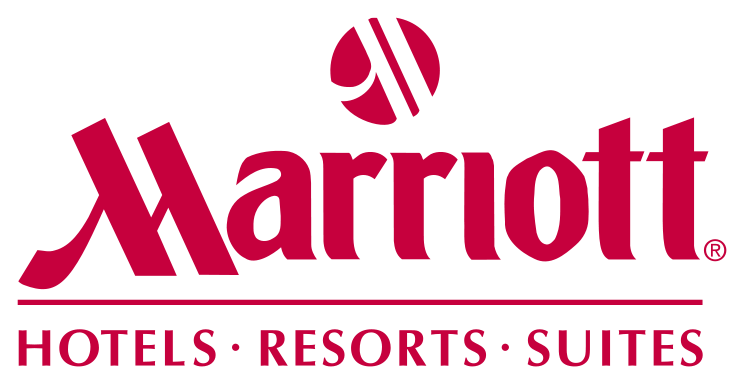 Marriot hotel selected Bodet analogue clocks PROFIL in Belarus and bought more than 100 clocks.
With more than 4 200 hotels in 80 countries, Marriot International is a prestigious reference for BODET.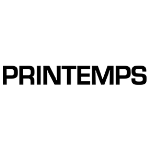 Recently, the French department store chain Printemps equipped its distribution center in Houssaye en Brie (77) in France with Bodet Bell and PA systems.

The Printemps stores welcome over 50 million visitors every year and retail 1 million different products from 2500 brands.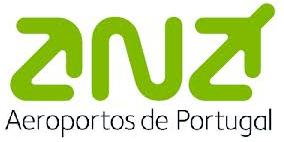 Bodet digital clocks are displayed in the International airport of Lisbon in Portugal. Luminous Style clocks provide excellent readability and absolute accuracy.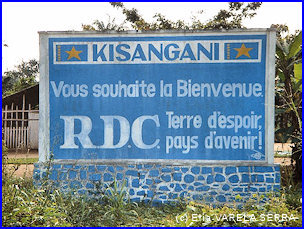 TGV clock design success in the Democratic Republic of the Congo
The Gouvernerat of Kisangani in the Democratic Republic of the Congo has just installed BODET analogue clock of TGV range.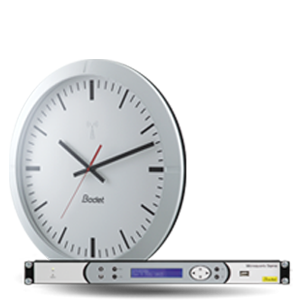 Bodet opens up an office in Kuala Lumpur in Malaysia.
The French manufacturer BODET has been present on the Asian market for 35 years and has now 65 distributors all over the continent.
Recently the group opened up an office in Kuala Lumpur, Malaysia, and hired a business engineer to provide technical support to the distributors.
Bodet has for ambition to develop its abroad turnover.
Recently Bodet Time has equipped the Cairo airport, the bank of Thailand, the university of Hail in Saudi Arabia (1000 clocks), the Victorian Hospital in Melbourne, Australia…
More information on BODET clock systems references.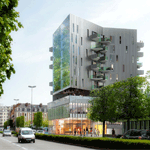 Under construction since 2013, the Rennes' international campus will open by the end of the year 2015.
The Paul Ricoeur international campus will host the researchers and the foreign doctorate candidates, the head office of the European University of Brittany, a cafeteria and a gymnasium opened to the neighborhood schools and associations.
The campus was recently equipped with Bodet luminous LED digital clocks.
The Style 7 Date clock displays the time (hours and minutes) along with the date. It is recommended for use in meeting rooms, reception areas, management offices…
More information on BODET Style 7 Date.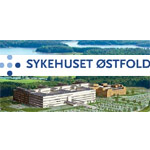 Scandinavian success with 385 BODET clocks
PNO Hospital located in Sarpsborg, south east of Oslo, is equipped with Profil Bodet analogue clocks. 385 Profil 930 NTP clocks installed on the existing network, guarantee absolute accuracy and excellent readability.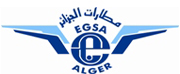 New international success for BODET who equipped the international airport of Béjaïa with luminous clocks.
Located at 180km east from Algiers near the Mediterranean Sea, Béjaïa counts more than 178000 inhabitants and constitutes the main industrial city in the area.
Style and HMT led clocks offer absolute precision and excellent readability.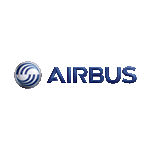 Founded in 1971, Airbus is an international aircraft manufacturer based in Blagnac near Toulouse, France.

With a 2014 revenue of 60.7 billion and a staff numbering around 63 000 employees Airbus manufactures more than half the airliners built around the world.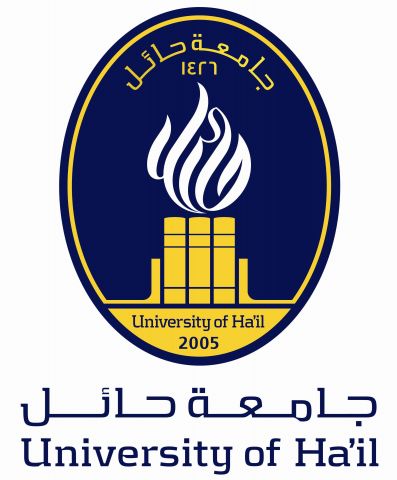 Record Sales: more than 1000 BODET clocks for Hail University.
Hail University in Saudi Arabia is equipped with Bodet clocks.
With more than 1000 analogue Profil clocks and 20 Luminous Style clocks, Hail University is a major reference for the French manufacturer BODET.

IBRAHIM NASIR airport equipped with BODET clocks.
New airport success for BODET who equipped International IBRAHIM NASIR airport, main airport in the Maldives.
Located on Hulhulé Island, nearby the capital island Malé, the airport is now equipped with more than 100 BODET clocks.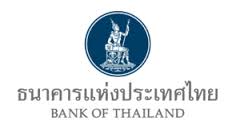 New BODET success in Thailand.
Bank of Thailand is equipped with 25 luminous clock Style.
Created in 1942, Bank of Thailand is the central bank of Thailand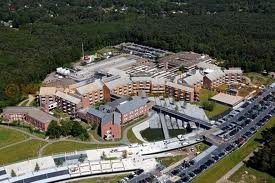 129 BODET LCD clocks
ZOL (Ziekenhuis oost-Limburg) Hospital in Belgium decided to replace all their clocks by 129 BODET Opalys digital clocks.
Opalys backlighted LCD clocks provide excellent readability and perfect accuracy.

Bodet installs 40 class change sounders in New Caledonia.

Mariotti, Ouegoa, Baudoux, Conception, Lifou and Jules Garnier High Schools have installed BODET Melodys sounders to ensure classes run on time.
Nice business in Oceania.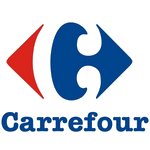 Second largest retailer in the world and the largest in Europe, Carrefour welcomes every day nearly 10 million customers worldwide.

Lately, Carrefour has equipped its store in Crépy-en-Valois (France) with several HMT LED clocks 15 and 20 centimeters.

These clocks can display alternatively hours, minutes, date, temperature and timer.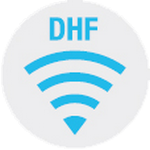 Bodet designs different time distribution systems for over 40 years, including time distribution DHF wireless.
The principle is simple. The master clock (a kind of programmer) broadcasts a time code through a radio transmitter. The slave clocks capture the time message and automatically synchronized to provide a reliable and precise time.

295 analogue clocks delivered in Australia.
The Royal Adelaide Hospital (RAH) is equipped with Profil BODET analogue clocks. RAH is located in the town of Adelaide, in South Australia.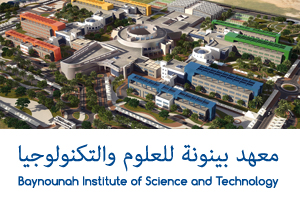 Great performance for Bodet Time in Abu Dhabi

Bodet Company equipped the Baynounah Institute of Sciences and Technology from Al Gharbia in Abu Dhabi.

540 luminous clocks are installed offering absolute precision and excellent readability.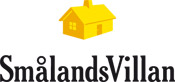 Bodet was selected for its digital clocks and Melodys sounders in Sweden.

The SmålandsVillan, prefabricated houses manufacturer is equipped with Style digital luminous clocks and Melodys sounders. Melodys sounders enable to broadcast melodies for breaks or alarms in the company.
Bodet exports clocks in Uzbekistan.

New international success for BODET who equipped International Yuzhniy Tashkent airport, main Uzbek and central Asia airport serving more than 2 million passengers. Tashkent is the capital of Uzbekistan.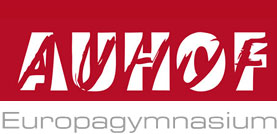 Bodet installed 60 analogue clocks
The International High School Europagymnasium Auhof in Linz, provides classes for more than 1 300 students. BODET installed 60 Profil analogue clocks.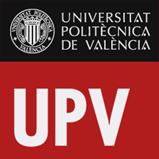 Bodet installed luminous clocks in UPV.
The prestigious university of Valencia in Spain, Universitat Politècnica de València chose Luminous BODET Style clocks. With more than 36 000 students and 3 campus sites, the University of Valencia is a key scientific and technological centre in Spain.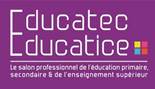 From 26 to 28 November, Bodet Time exhibited at Educatec-2014 in Paris and presented latest solutions of Bodet's clock and class change systems in schools.
More information on BODET products : bell systems and clock systems

30 BODET analogue clocks equipped the hospital.

BODET Company wins a golden contract in Kuwait

75 clocks for State of Oil Fund of Azerbaijan.


San Isidro Ayora hospital is equipped with 214 BODET clocks.
From 5th to 7th November 2014, BODET will exhibit at Viscom Frankfurt 2014, Hall 3.1 Stand E71.



The Education magazine has published an article explaining the benefits of Bodet's clock and class change systems in schools.
An article discussing the subject of "How to improve teaching efficiency in schools?" has been recently released in several education publications including the last issue of the Education Magazine. It includes testimonials of school bursars who are using Bodet's clock and class change systems. According to the schools, the benefits include increasing learning time, avoiding disruption, creating tailored alerts and reducing costs.
More information on BODET range of clocks and bell-systems

New international success for BODET who equipped the main Frederic Chopin airport in Warsaw.

Bodet installed 18 class change sounders in Lomma.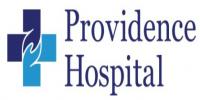 L'hôpital de Quezon City est équipé de 115 horloges BODET.

39 BODET clocks for the Polish National Radio Symphony Orchestra

Bodet installs 32 class change sounders in Algiers LIAD.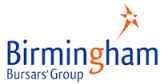 Bodet's Synchronised Clock and Class Change Systems ensure schools run on time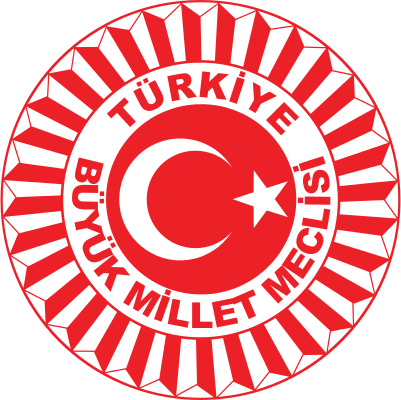 TBMM Turkish Parliament is equipped with 282 BODET analogue clocks.


Bodet provided 41 luminous clocks for Zamora hospital.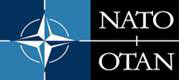 The SHAPE, Supreme headquarters Allied Powers Europe, orders more than 370 BODET analogue clocks.

Bodet supplies 80 Led clocks STYLE 12 for TV5 Channel in Thailand.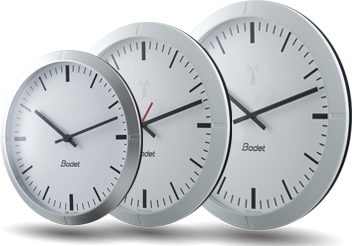 BODET's Clock and Bell Systems have been installed in numerous British schools.
They have chosen BODET to provide accurate and synchronised time across their premises such as Downderry school who bought 50 LCD BODET Cristalys clocks. The head was very pleased with the look of the Cristalys 7 and with the fact that it can be used with wireless DHF made it an easier choice for her.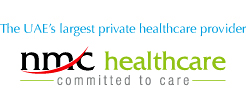 NMC Healthcare, one of the largest healthcare provider in the United Arab Emirates has bought 500 BODET digital clocks Style NTP and Hospital Style 5S. With 4500 employees and more than US$ 444 million US$ of revenues, NMC Healthcare is a major reference for BODET regarding health sector.
Five benefits to the clock going forward.

According to the Irish INDEPENDENT newspaper, the summer changeover is benefit and give us reasons to be cheerful...
BODET, leading European manufacturer of clock system solutions has installed systems in major airports, railway stations, metros, hospitals, banks, schools, industrial and commercial as well as government buildings.
BODET has developed a wide range of indoor and outdoor clocks including Cristalys LCD clock, Profil analogue clock, Style digital clock and master clock systems.
http://www.independent.ie/lifestyle/five-benefits-to-the-clock-going-forward-30134965.html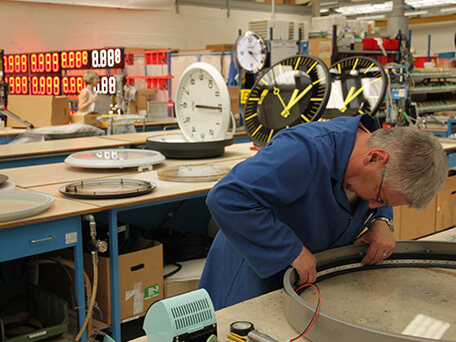 22 Luminous clocks STYLE 7D BODET equipped the new headquaters of Atlantska Plovidba company in Dubrovnik - Croatia.

Atlantska Plovidba is a major shipping company created in 1955 and consists of an important fleet: Bulk carriers, heavy lift ships and coastal trading vessels. Dubrovnik the « Pearl of the Adriatic » is a museum city and world heritage site. Croatia is EU member since 1st July 2013.
LED Luminous clocks Style offer an excellent accuracy with a large choice of digit heights and colors.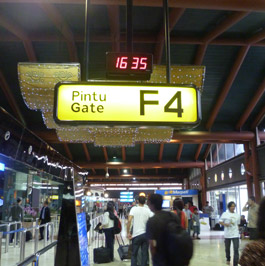 After Bangkok, Budapest, Cairo, Madrid or Sydney, Jakarta airport is now equipped with Bodet's clocks and time distribution.
BODET and Turkish distributor ERBEN were exhibiting in Istanbul at Eurasia rail from 6-8 March 2014

Several analogue and digital clocks were presented including our IP supervised clock solution that has attracted several visitors from Turkey Rail Industry but also from neighboring countries.
BODET is a strong actor in Turkey and is already synchronizing major rail projects such as Istanbul metro and several Turkish Railway lines.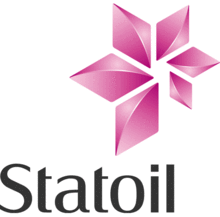 The leading energy company in oil and gas production Statoil selected BODET NTP clock solution for its new office complex in Bergen.
With 23 000 employees worldwide, Statoil is a key reference for Bodet clock systems in Scandinavia.
Bodet strengthens its fruitful and long lasting partnership with SIMPLEX FINCKELSEN A/S in Norway.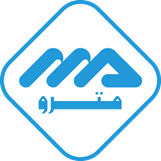 The Algiers metro is equipped with Bodet clocks since 2007 with more than 130 clocks supplied.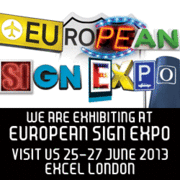 Bodet exhibits at fespa.com/eurosignexpo/ Stand S19N from 25 to 27 June 2013
BODET will present the latest technological innovations linked to visual communication regarding digital Fuel Price for petrol station, time & temperature signs and hotel price display Industrial LED display line of products. Looking forward to meeting you.
Referenced by the ACCOR Group, European hotel leader, BODET provides sign makers with WHITE LED KITS for IBIS hotel room price
With more than 1600 IBIS hotels in the world, distributed in 3 brands (Ibis, Ibis Style, Ibis Budget).
This major business enables us to offer HOTEL PRICE KIT with digits of 15/20/25cm in single or double sided and 60cm in single sided.

Bodet supplies the City International Hospital in Vitenam
►

2019 (3)

►

2018 (13)

►

November (1)

►

October (1)

►

September (1)

►

July (1)

►

June (1)

►

April (2)

►

March (2)

►

February (1)

►

January (3)

►

2017 (9)

►

December (3)

►

May (1)

►

April (1)

►

March (1)

►

February (1)

►

January (2)

►

2016 (17)

►

December (1)

►

September (4)

►

July (2)

►

June (2)

►

April (2)

►

March (4)

►

February (2)

►

2015 (25)

►

December (1)

►

November (2)

►

October (3)

►

September (4)

►

August (3)

►

July (1)

►

June (1)

►

May (3)

►

April (2)

►

March (1)

►

February (1)

►

January (3)

►

2014 (27)

►

December (3)

►

November (2)

►

October (3)

►

September (2)

►

July (2)

►

June (4)

►

May (3)

►

April (3)

►

March (3)

►

February (2)

►

2013 (2)

►

2012 (1)
By continuing to browse this site, you agree to the use of cookies. Find out more