Harmonys Stream PC App
To broadcast music on your speakers.
Free Windows-compatible app for playing music from a PC.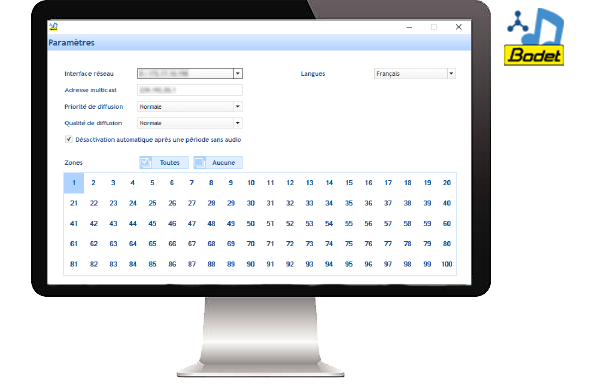 App description Harmonys Stream for broadcasting music
The free app "Harmonys Stream" allows you to stream sound (web-based radio stations and streaming services, etc.) from your computer to one or more speakers. For example, it could be installed on a PC in a hall of residence.
Technical features
Free app.
Compatible with the Windows operating system (at least Windows 7 required).
Operating modes
The app is installed on a PC.