Metal analogue clocks
Profil 700: Metal analogue clocks, stylish and robust
Our range of metal clocks provides at-a-glance time reading in any environment. With sturdy metal casing and tempered glass face, the Profil 700 are ideally suited to the most demanding indoor or outdoor environments: hospital setting, industrial, transport.
Clock with minute/second hands
Clock sizes

For indoor use:
two diameter options: 30 and 40 cm

For outdoor use:
three diameter options: 50, 60 and 80 cm

Environment

Models for indoor or outdoor use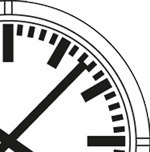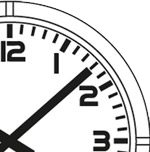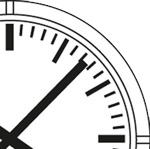 Dial types
Three types of dial markings are available for PROFIL analogue clocks: minute notches, Arabic figures or DIN.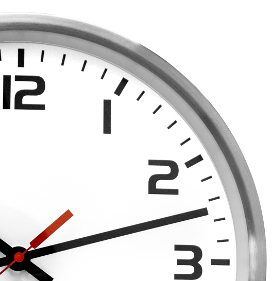 A specific metal casing for each environment
Specially designed to resist cleaning products used in hospital settings, the Profil 730 and 740 casings are made from brushed stainless steel.
The painted aluminium casing of the Profil 750, 760 and 780 has been designed to meet the specific requirements of the transport market and rail transport in particular. Their particularly robust design can withstand all weather conditions.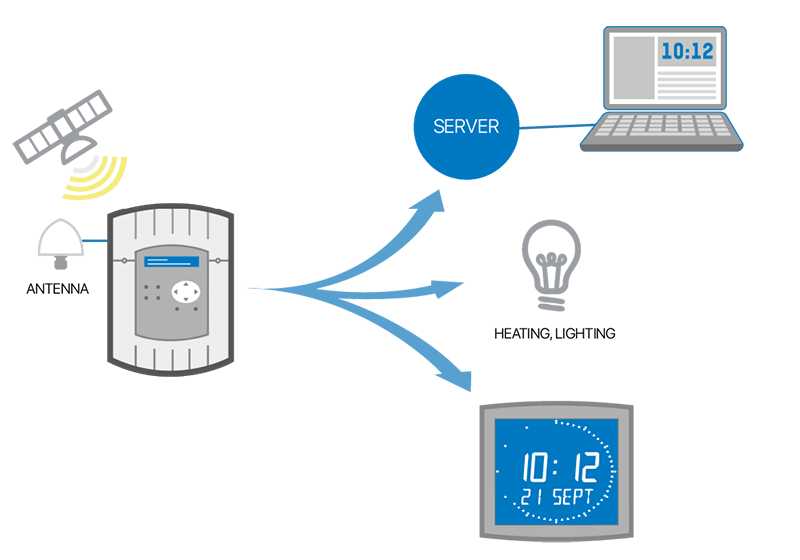 Time synchronisation: reliable and accurate time
For precise, accurate and reliable time distribution, Bodet develops and manufactures clocks and time synchronisation systems, such as receiving antennas, master clocks and time servers.
Time distribution is used to synchronise a network of slave clocks within one or more buildings via a master clock or a time server.
All of our Profil 700 metal analogue clocks are compatible with these methods of time distribution: NTP, AFNOR, impulse. The Profil 730 and 740 models are also DHF and NTP/Eth compatible.
Clock power supply
The power supply for Profil 700 indoor clocks can be adapted to suit different requirements: batteries, extra-low voltage or POE network.
BATTERIES
POE NETWORK
ELV
The power supply for Profil 700 outdoor clocks can be adapted to meet the requirements of the transport sector: mains supply or POE network.
POE NETWORK
MAINS SUPPLY
Profil double-sided metal clocks
Double-sided bracket for Profil 700 - indoor
Conventional fastening discs (slight spacing between back of clock and wall) or slimline (clock flush with the wall)
Double-sided brackets
Advantages: all conventional brackets (wall or double-sided) are compatible with all clocks in the Profil range.
Double-sided bracket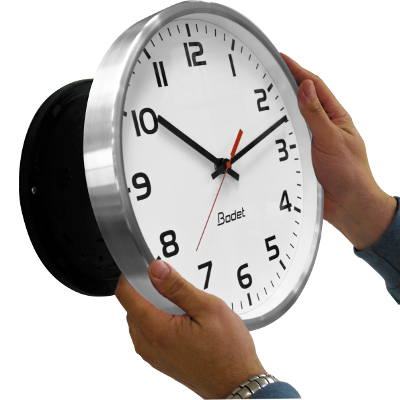 Wall bracket
Double-sided Profil 700 - outdoor
Double-sided clock with integrated bracket
Three possible orientations
Advantages: bracket ideally integrated into the double-sided clock and specially designed for outdoor use. Easily integrated within the architecture of train stations, marine terminals and underground metro platforms or tramway stops.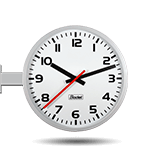 Left bracket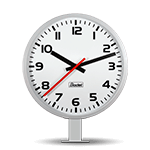 Bottom bracket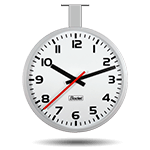 Ceiling bracket