Time clocks and pool temperature displays
For public pools (indoor and outdoor) and water therapy centres
Bodet has developed Aquastyle, a solution to display information (pool temperature, air temperature, time, etc.) in various pool areas: indoor pool, outdoor pool.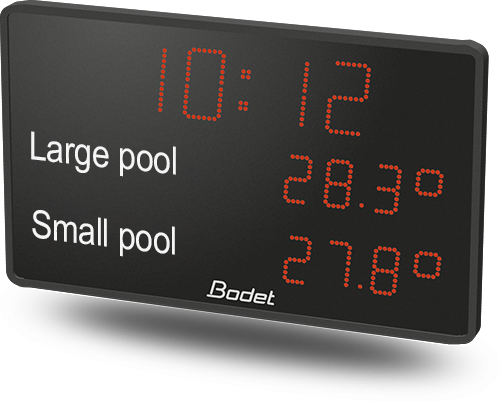 Easy to install and cost savings on wiring costs thanks to the wireless sensors. Remote control unit manages the settings of the Aquastyle LED display.
Aquastyle LED Display: Waterproof LED display placed in pool areas.
How Aquastyle works
The Aquastyle LED display units synchronise with the temperature sensors via wireless radio waves.