Time display in public administration
Clocks that combine performance and design
Recognised as the benchmark for time and attendance management equipment in public administration, Bodet offers different digital clocks or analogue clocks, together with its new range of LED clocks and time synchronisation solutions such as the Netsilon time server.
CHOICE OF MARKET SOLUTIONS PREPARE YOUR TECHNICAL SPÉCIFICATIONS DOCUMENT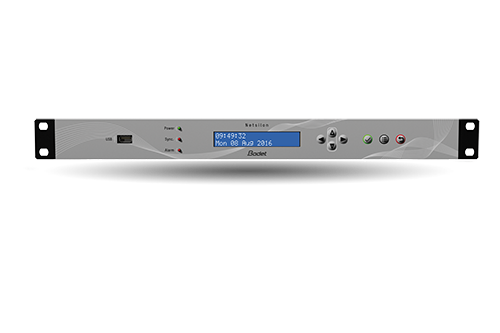 For optimised management of your clocks and IT equipment!
Would you like to synchronise all of your clocks and your IT network (IT server, access control, video surveillance, clocking system, etc.) ?
Our time servers transmit the time to your equipment reliably and accurately, safeguarding your IT security.
In what key areas does synchronisation directly affect operations within a network?
Access security and authentication
Networked email systems (Microsoft Exchange, Postfix, Lotus Notes, etc.)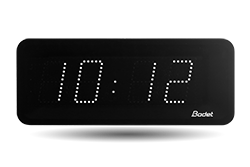 Display the time, date and temperature!
Select a clock to suit your administrative setting. From entrance hall to various offices to meeting rooms, each of our digital clocks has its own specific features.

Do you work with other time zones?
Opt for the Style Mondiale, which allows you to display the exact time in different cities around the world.
Design simplicity for your administrative offices!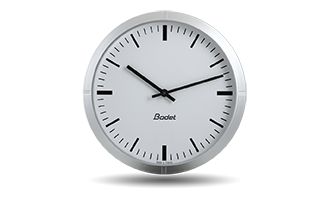 Would you rather have clocks with hands?
To coordinate with your interior décor, our Profil analogue clocks are available in several case colours and different dial models. To fit within your infrastructure, these clocks have several synchronisation modes: DHF, NTP/Eth, NTP/Wi-Fi, AFNOR and impulse.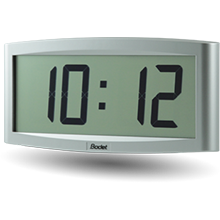 Are you looking for digital clocks?
Our LCD clocks are made just for you! They are the perfect fit for meeting rooms or corridors with their double-sided display.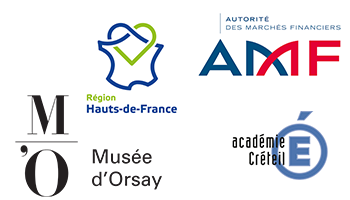 They choose Bodet for their time synchronisation and time display:
Musée d'Orsay, Hôtel du Département du Nord, Rectorat de Créteil, Autorité des marchés.