Price displays
Petrol price display with high-luminosity
Bodet offers LED displays kits with integrated standard protocol dedicated to the display of Petrol Price Sign for gas stations.

Advantages of our Petrol Price LED Display Sign
Flexibility: The control board directly incorporates the standard protocols.
Easy integration: The compact control box is easily housed in the sign structure.
Reliability: the LEDs are protected against short circuits and the modules are resin-coated.
User-friendly configuration: With the Karbu Config software, you can configure the price sign in just a few clicks.
Easy maintenance: The electronic LED boards are easy to replace, and digits within a line are interchangeable.
Technical features of our LED display
Single-sided display of 1 to 10 lines or Double-sided display of 1 to 5 lines.
5 digit heights: 15, 20, 25, 30 and 42 cm.
4 LED colours: red, white, yellow, green.
Standard protocol: Tokheim, Wayne Dresser, Scheidt & Bachmann.
Price adjustment with wireless keypad and KARBU PRICE software.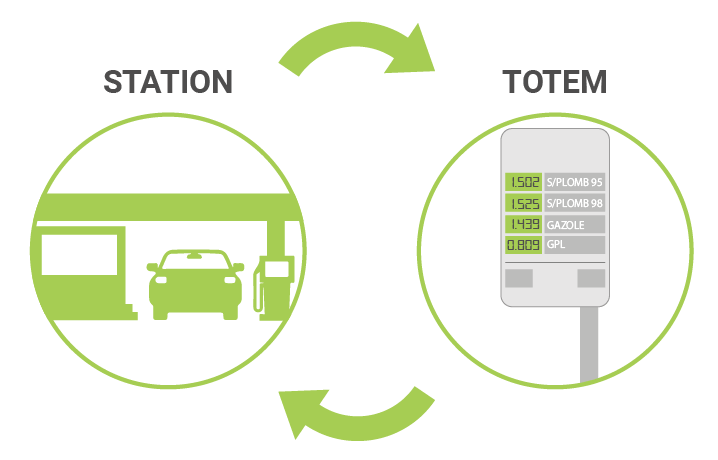 Monitoring: continuous communication with the totem display unit
The monitoring function provides for two-way communication between you and your totem display unit.
The totem display unit feeds back various information, enabling you to check that the equipment is operating correctly (faulty connections, communication failure, etc.) and that the prices shown on the totem display unit are consistent with the prices displayed on the forecourt.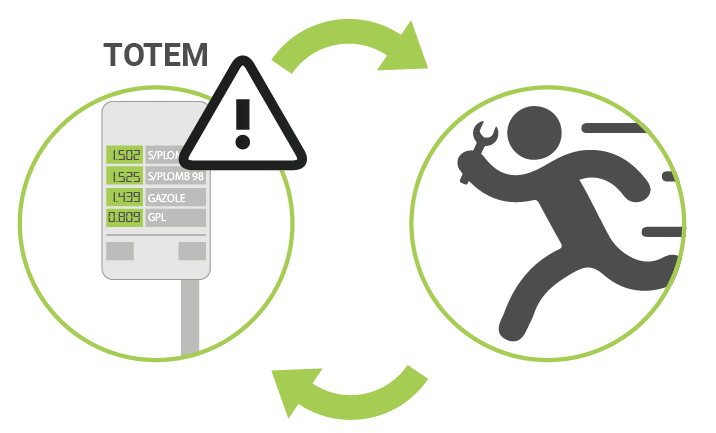 Improved response times!
The monitoring function also allows you to be more responsive. In the event that a problem is detected, you are notified rapidly. You can then take prompt action in response. The monitoring function helps you to maintain your equipment in optimum working order, which is essential for compliance with the relevant country-specific legislation.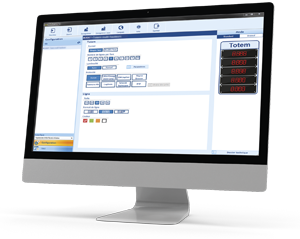 Karbu Config: Configuration Software
All adjustments are carried out using our Karbu Config software:
Number of sides.
Number and format of lines.
Protocol type.
Solution for standalone fuel price display in petrol stations
Bodet offers electromagnetic kits with solar power supply and GSM control making the system truly standalone.