Analogue clocks: PROFIL range
Extra slim round clock
Profil are robust analogue clocks designed with accuracy and state of the art technology in mind. Every Bodet clock is designed and manufactured to ISO 9001 & ISO 14001 standards. Our Profil I and Metal clocks are made for indoor use while E models are suitable for outdoor use.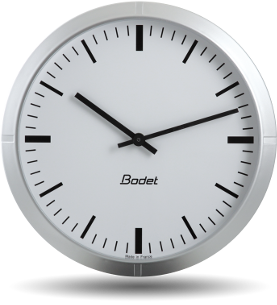 Analogue display
Dial diameter

3 sizes available : 278, 377 & 570 mm.

Environnement

Indoor and outdoor models.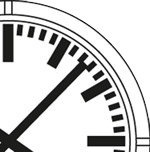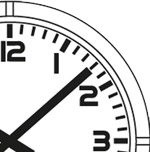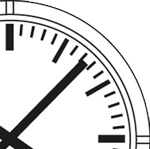 DIALS MODELS
Most PROFIL clocks are available with either DIN, notches or figures.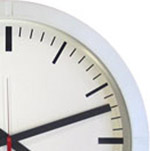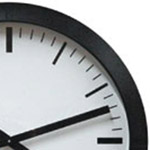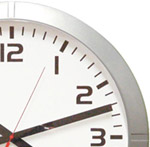 CASING COLOURS
3 colours available : white, black and aluminium.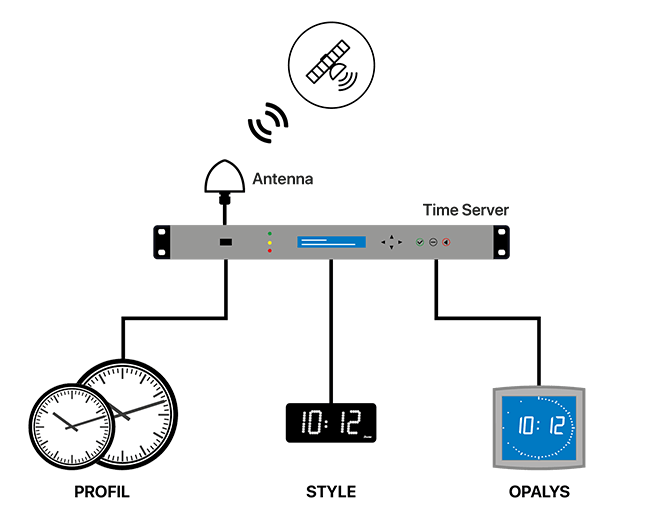 TIME DISTRIBUTION
For precise and accurate time distribution, Bodet designs and manufactures clocks and time synchronisation solutions to suit every activity sector and every environment.
That's why Profil analogue clocks are compatible with DHF, NTP/Eth, NTP/Wi-Fi, AFNOR and impulse synchronisation modes.
BATTERIES
POE NETWORK
ELV
MAINS SUPPLY
POWER SUPPLY
You can power your PROFIL clocks with either batteries, mains supply, extra-low voltage or Power over Ethernet (PoE).
MOUNTING ACCESSORIES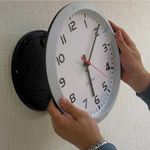 Wall fixing bracket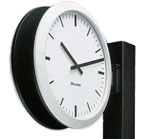 Double sided support