Understated, timeless and customisable.
Indoor analogue clock - Profil 940
With its pure style and customisable features, the Profil 940i is the perfect choice for your interior.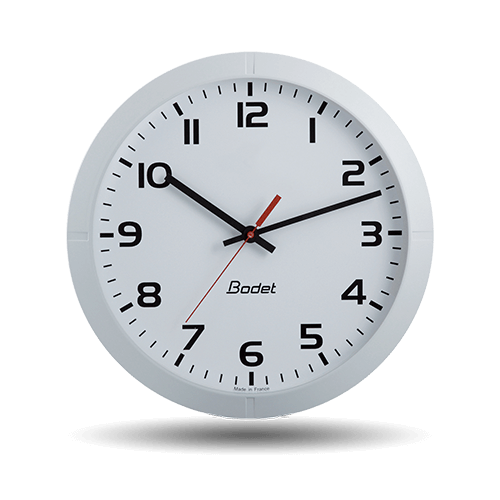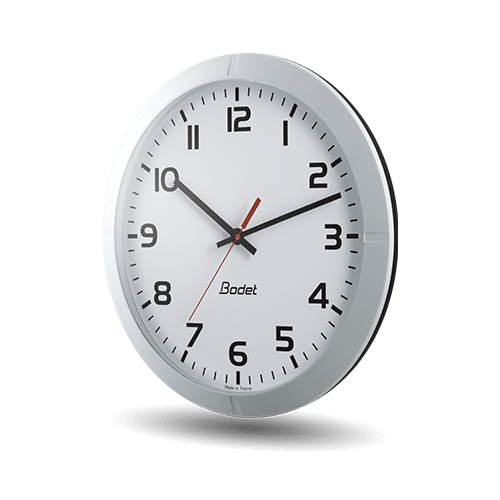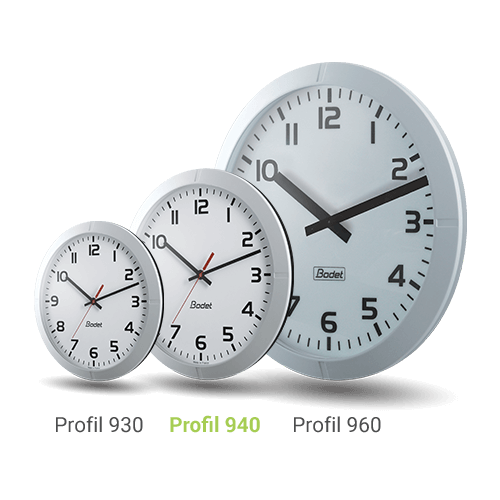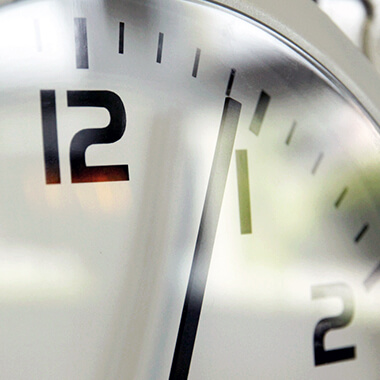 A clean and contemporary style
The Profile 940i stands the test of time. Its clean, round shape makes it pleasant to look at, while its balanced size makes it easy to read. Its black hands turn against a white background with an elegance of movement. Its polymethacrylate glass face offers a beautiful transparency, as clear as water. The Profil 940i can be displayed on the wall like a picture, hanging from the ceiling or mast-mounted. And style doesn't have to be unique: express your own through the many customisable features of the Profil 940i.

Choose the model that suits your needs
The Profile 940i offers numerous variations. It has no fewer than 120 different combinations: with its 5 available synchronisations (impulse, AFNOR, NTP, DCF or DHF), 3 types of marking (numbers, lines or DIN), 3 case colours (white, black, aluminium), and versions with or without a second hand. And to customise how you use it, the Profil 940 also comes in an outdoor version: the Profil 940e.
Possible markings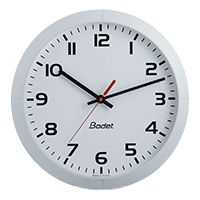 Arabic figures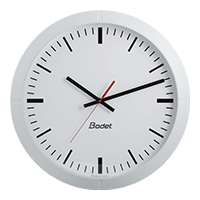 Minute notches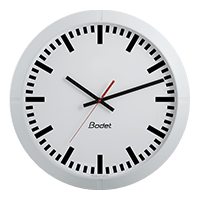 DIN
Case colours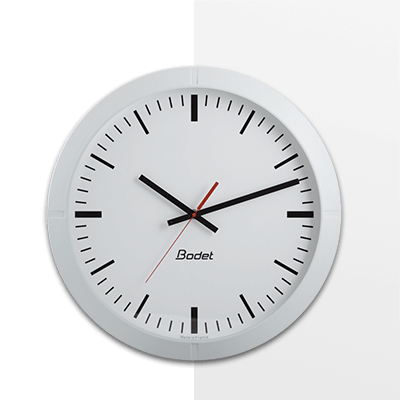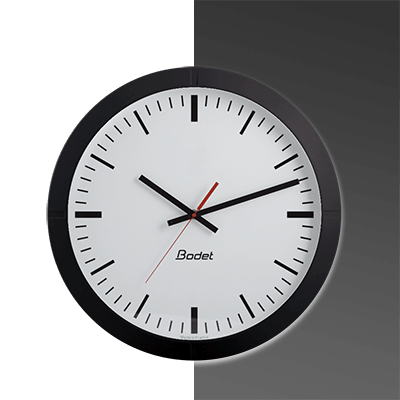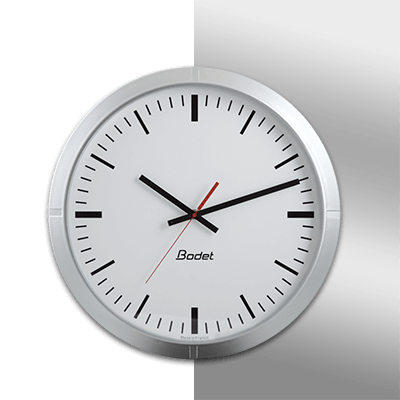 Technical information
Diameter: 44 cm
Display mode: 12 hour
Optimal viewing distance: 35 m
Use: Indoor
Time distribution: DHF, NTP/Eth, NTP/Wi-Fi, AFNOR, pulse, independent, ALS Radio, DCF Radio
Waterproof: No
Recess-mountable: No
Time change: Yes (except independent synchronisation)
Wall mounting: Yes
Ceiling mounting: As an option
Mast mounting: As an option
Power supplies:

Quartz 1.5 V: 1 x 1.5 V AA battery
Quartz sector: 230 VAC
AFNOR: 6-24 VDC
NTP: PoE (Power over Ethernet)
Wi-Fi: 6-24 VDC
Are you interested in the Profil 940 ?
These products may also interest you