The large-scale Profil.
Indoor analogue clock - Profil 960
This is the largest of our analogue clocks. The Profil 960i is perfectly suited to large indoor spaces.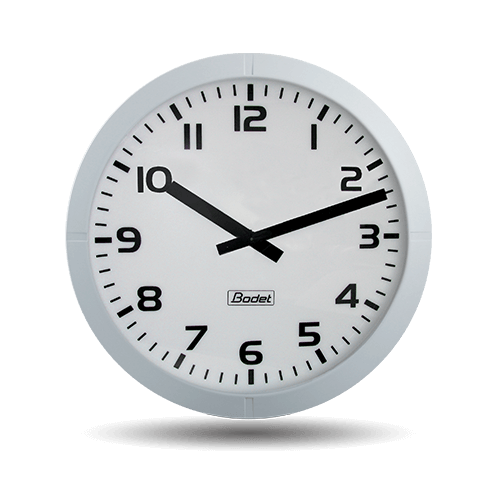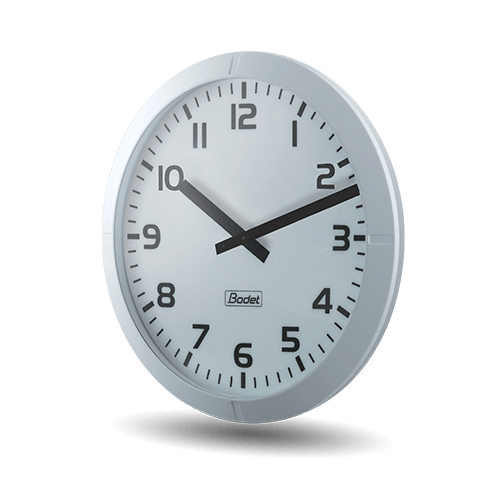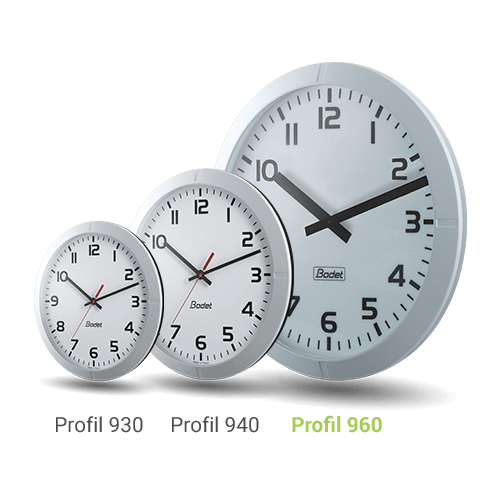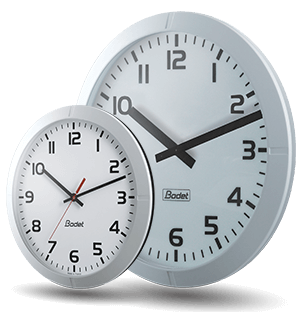 The biggest of all
The Profil 960i is basically the largest of all of our Profil analogue clocks. Its name is well chosen: the Profil "960", just like its dial diameter of 60 cm and its perfect readability from up to 60 m away. Its generous dimensions also apply to its hands: 24cm and almost 32cm for its hour and minute hands respectively. And to complete its XXL aesthetic, choose the dial that you prefer (numbers, lines or DIN).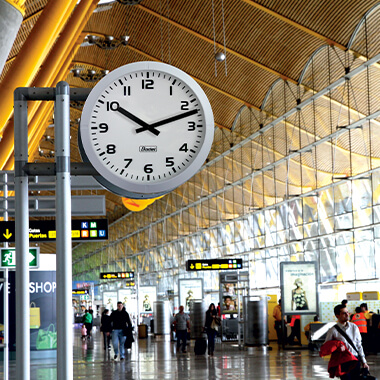 For all large interior spaces
Its large size ensures optimal time reading from up to 60m away, making it suitable for the most spacious indoor areas. It fits perfectly into all types of large indoor halls and corridors, particularly in the education, healthcare and public administration sectors. Its double-sided mounting option makes this clock easily readable, not only from a distance but also from the far side of your infrastructure.
Possible markings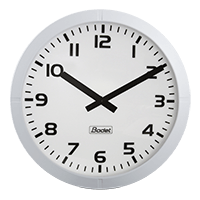 Arabic figures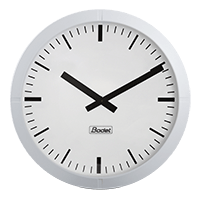 Minute notches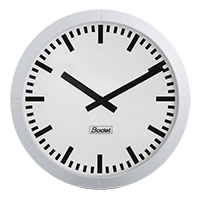 DIN
Case colours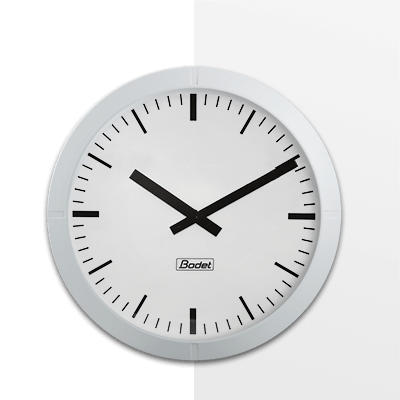 Technical information
Diameter: 66 cm
Display mode: 12 hour
Optimal viewing distance: 60 m
Use: Indoor
Time distribution: DHF, NTP, AFNOR, impulse, independent
Waterproof: No
Recess-mountable: No
Time change: Yes (except independent synchronisation)
Wall mounting: Yes
Ceiling mounting: As an option
Mast mounting: As an option
Power supplies

Quartz 1.5 V: 230 VAC
AFNOR: 6-24 VDC
NTP: PoE (Power over Ethernet)
Are you interested in the Profil 960 ?
These products may also interest you