IP audio system
Harmonys: IP bell systems
Harmonys is a range of IP audio systems for broadcasting scheduled bells, musics, general announcements or messages. They can be triggered manually via the IT network or remotely using a remote control or smartphone.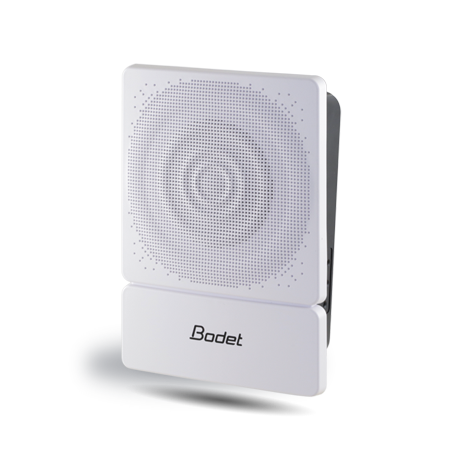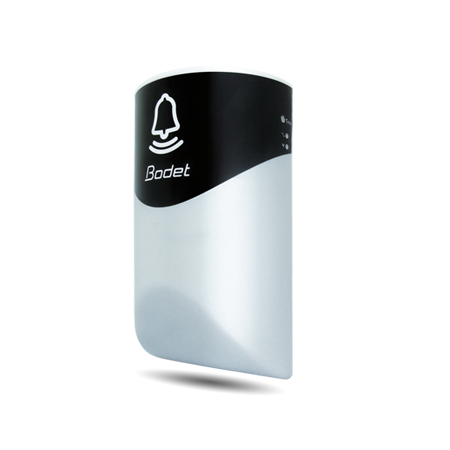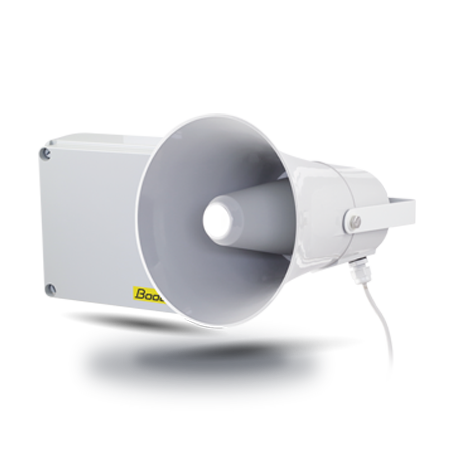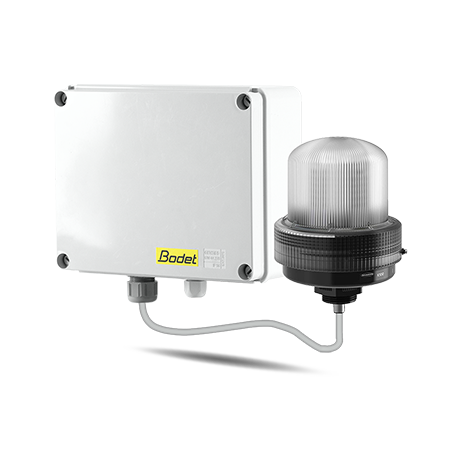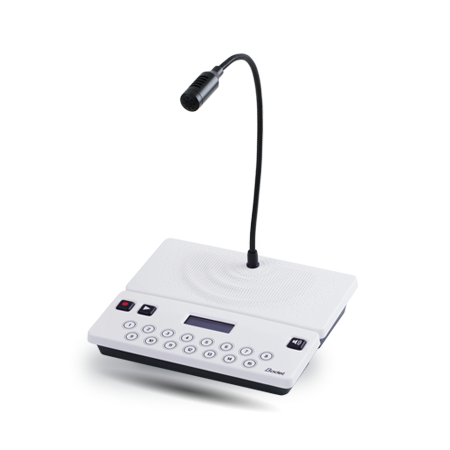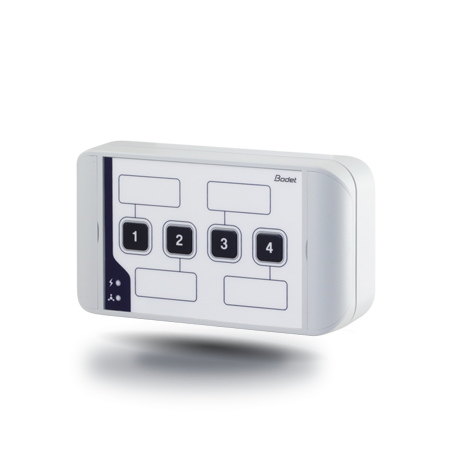 Audio over IP systems: fast, simple set-up
The Harmonys range features audio speakers, strobes, microphones and manual or remote triggering for broadcasting bells, music, messages and announcements via the IT network.
Harmonys is fast and easy to set up because it uses the existing internet network.

The advantages of Harmonys audio systems
Multi-task: ability to make microphone announcements.
Rapid scheduling of bells thanks to intuitive software.
Multiple sources: web-based radio stations and streaming, CD, USB, SD Card, etc.
Manual or remote triggering of lockdown alert messages.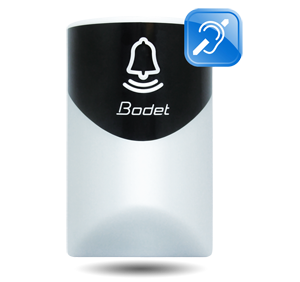 Alert people fast using our light signals
Bodet offers a solution that complements the Harmonys speakers: the Harmonys strobe beacon for noisy environments and buildings used by hearing-impaired people.
The device flashes in time with the bells emitted by luminous speakers. Interior and exterior versions of these luminous speakers are available.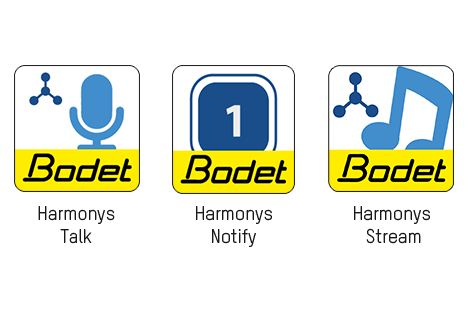 Make your audio system easier to manage with Harmonys apps
The Harmonys range features 3 apps to meet a variety of needs: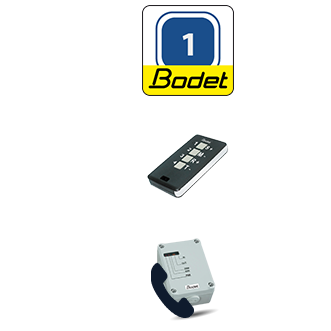 Trigger your alarms and alerts instantly
You can trigger an alarm or lockdown alert from anywhere in your building using: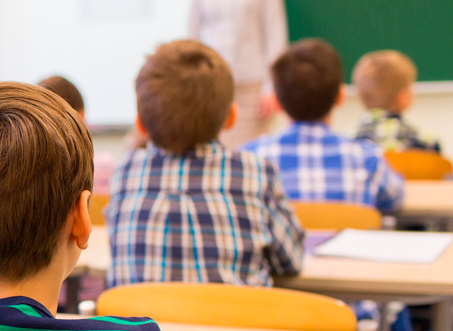 Browse our audio solutions specifically designed for lockdown alerts
Complying with current legislation, Bodet offers an audio range to broadcast lockdown alerts. Explore our scalable solutions featuring audio and luminous speakers, microphones and several triggering systems.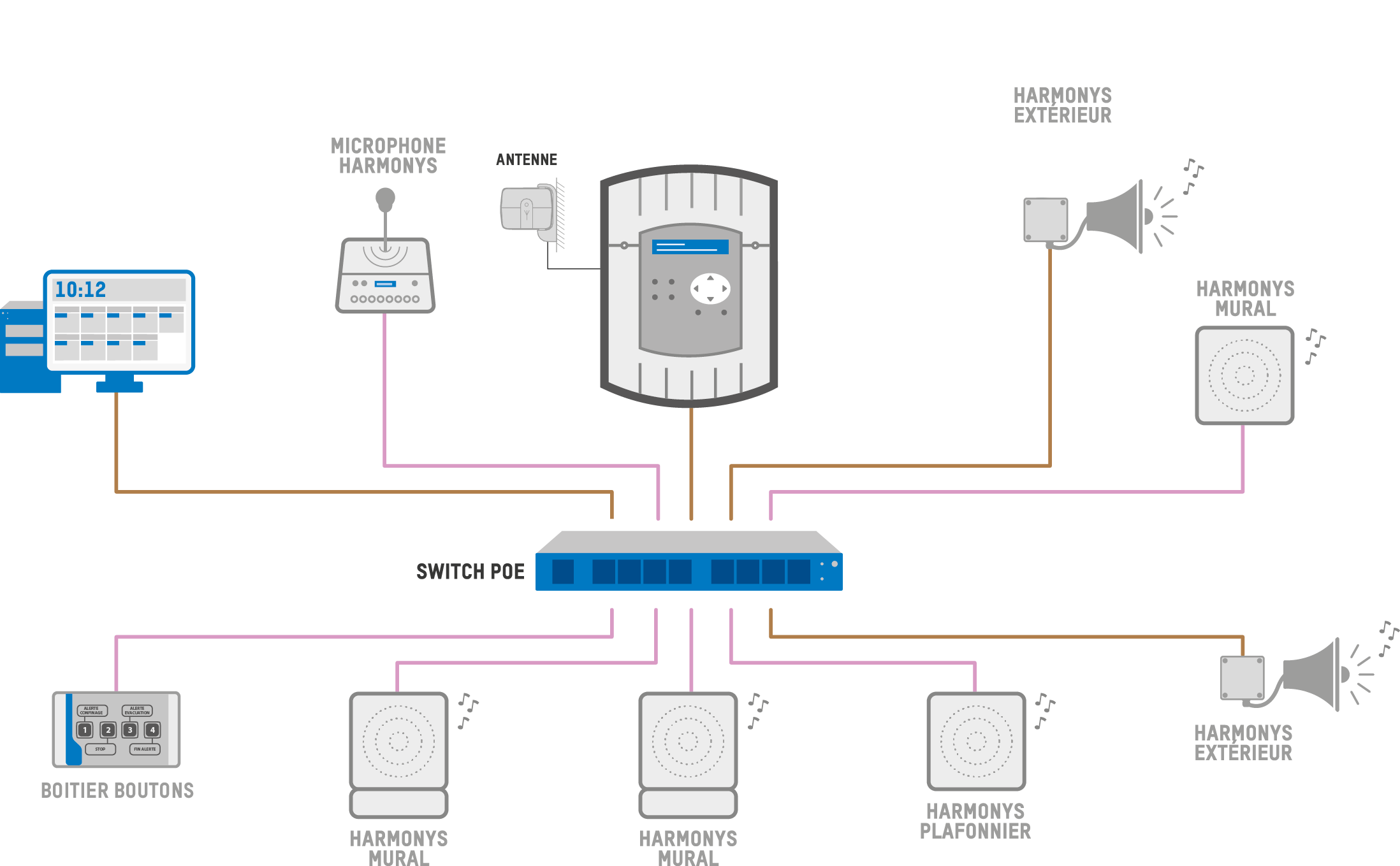 Advantages of IP technology
Easy set-up: uses the existing IT network.
POE supply: makes wiring easier.
Fast, simple configuration of devices using Sigma software.