Everything that a secure, reliable and accurate time information enables, depending on your sector.
What are the possible applications of a time server?
Industries, production companies, logistics platforms, hospitals, pharmaceutical laboratories, airports, railway stations, data centres... All structures concerned by the issues of performance, time stamping, cybersecurity and network security. Problems to which the time server brings you answers.
IT Networks & Datacentres
Protect the operational integrity of your company's IT systems
Secure and accurate time synchronisation is necessary for the accuracy of network log files (event logs), personnel management, access control and video surveillance systems, electronic transactions, database integrity, and other critical applications.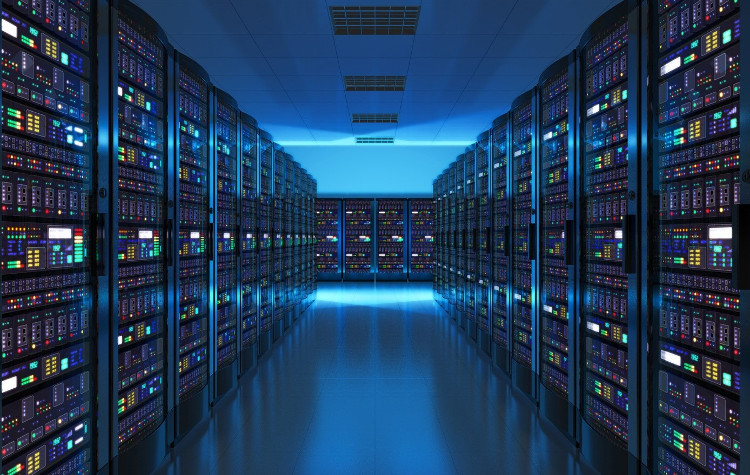 Without accurate time synchronisation, your network cannot function.
Services such as log files, event correlation, user authentication mechanisms, job scheduling use accurate timestamps to record events in chronological order and avoid conflicts with data replication. Our NTP time servers allow you to keep a chronological event log with an accuracy greater than one microsecond, thus optimising the time stamping and sequencing of activities on your computer network. Network events become traceable and easy to sort in chronological order.
Client testimonial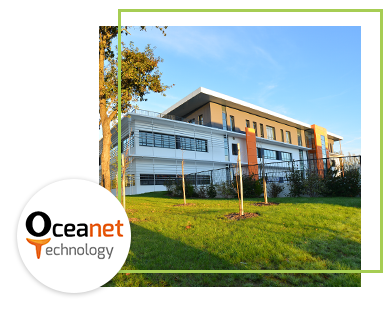 Oceanet Technology
FRANCE
Regarding the project follow-up, we were very satisfied by the quick response of the technical support during the installation and the easy setting-up of the solution.
Guillaume Sachot
Oceanet Technology
Infrastructure architect
Industrial companies, logistics platforms
Time precision for performance.
The control of time in an industrial environment conditions the performance of teams, machines and, therefore, productivity. It requires human vigilance but must also be supported by state-of-the-art technical equipment: a time server.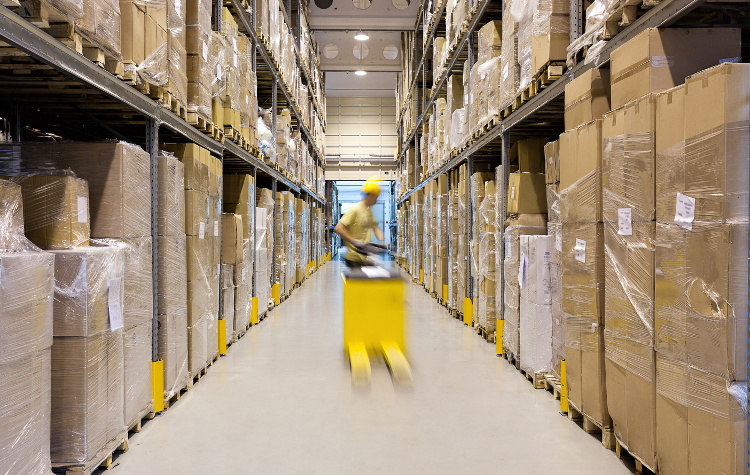 What is a time server used for in industry? To improve your performance.
MORE COORDINATION.
A time server synchronises all the equipment on your IT network to give them an identical and accurate time information. Thus, your video surveillance equipment, access control, badge reader, computer system, machines and tools, robots, etc. are perfectly coordinated. They gain in automaticity and access an optimised production speed.
MORE REACTIVITY.
The time server also allows time stamping and tracing of events that have occurred on your network. In the event of an incident or for inspection purposes, it is a rich source of vital information for your decision-making, particularly for quality control.
MORE SECURITY.
And let's not forget one of its essential functions: strengthening the security of your network. Using its own time base and physically installed within your company, the time server allows you to distribute a secure and reliable time information.
Pharmaceutical laboratories
Preserving data integrity: essential within the pharmaceutical industry.
Healthcare authorities are forever tightening their vigilance in order to ensure compliance with best practice in the pharmaceutical industry. All the more so when it comes to processing digital data (test results, examination results, information about manufacturing, etc.).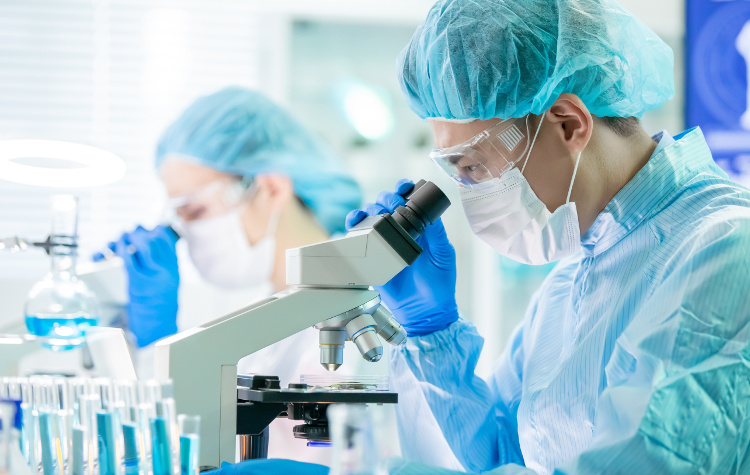 THE NEED FOR RELIABLE EQUIPMENT.
Known by the abbreviation ALCOA-CCEA (Attributable, Legible, Contemporaneous, Original, Accurate - Complete, Consistent, Enduring, Available), these requirements now oblige individual companies within the healthcare sector to ensure data integrity. And therefore to supply IT equipment that are efficient and reliable.
TIME STAMPING: AN IMPERATIVE.
So how can you fully ensure data integrity? It starts with associating each data with its precise date and time, know as timestamping. In other words, it means locating the data in time. And to do this properly, it requires precision. That's why you need a time server: it timestamps every event on your computer network. It uses its own time base to ensure optimum reliability and security. It is among the technical devices deemed essential for compliance with the ALCOA-CCEA requirements. Bodet can assist you in choosing your time server with its Netsilon range.
Transport
When customer satisfaction depends on good time management.
Being on time, that's what your passengers care about most. In the transport sector, punctuality is key to customer satisfaction. And customers usually have very high expectations. Which is indeed why reliable timekeeping is a top priority for you. And it starts with a reliable time synchronisation system.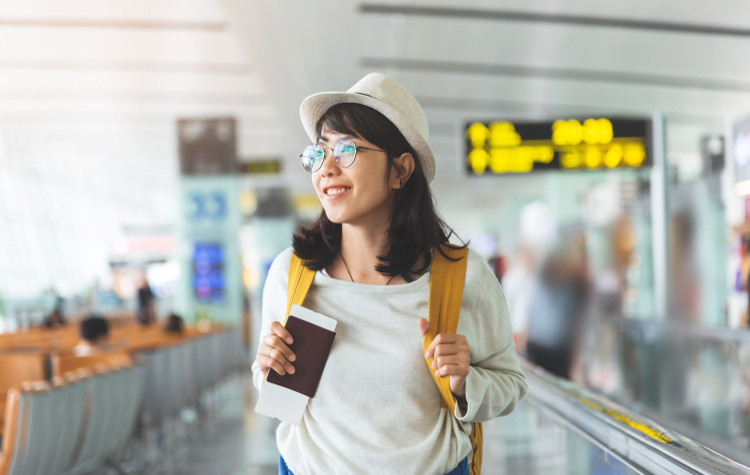 ENABLING YOU TO DISTRIBUTE A PRECISE, LEGAL, IDENTICAL, ACCURATE TIME INFORMATION.
It's a real deal maker, a tool to incite loyalty. Made possible by one easy-to-install device: a time server. So what does it do? It provides secure time distribution. All the clocks on your IT network will then show the exact same time information. Passengers in departures can keep their eye on the time and be certain not to miss their departure. They are free to relax and enjoy their shopping experience. Passengers arriving from different time zones can rely on accurate time displays. You will optimise the flow of passengers and offer a seamless customer experience. Keeping track of the time is reassuring and reduces stress levels. This is true for all modes of transport: airline, train, underground metro, tramway, coach, bus, etc.
GREATER PERFORMANCE, IN EVERYTHING YOU DO.
The functions of a time server are not limited to distributing the time for a set of clocks. It provides ultra-secure synchronisation of all devices on your IT network: computers, video surveillance system, access control, biometric ID system, passenger information database, automatic ticket machines, airport baggage sorting and handling system, digital display media in lobby areas, automatic ticket dispenser, and more. In tandem with its timestamping function, this secure distribution of accurate time information presents many advantages. By generating a specific time, the time server allows you to timestamp events on your network with extreme precision. These time indicators help you to understand the overall situation and make decisions accordingly. They allow you to retrieve the information held between your various devices.
Traffic regulation and control is made easier: the risk of delays is reduced
You are better able to anticipate delays and therefore to provide better passenger information
In airports, border control activities are timestamped: you are able to monitor passenger movements, bringing increased security
Your staff teams improve their time management and cooperate more efficiently
Hospitals/Clinics
A split second can change everything.
If there is one key sector where time really does count, then it's healthcare. Whether for administering medicines and medical care, for surgical procedures or for efficient internal organisation, then time precision is not merely a requirement – it's an imperative. And there is now a device that can reliably provide ultra-precision: the time server.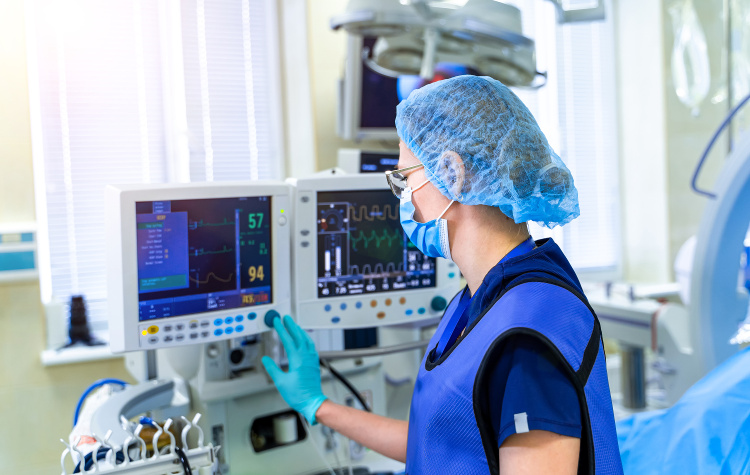 FOR THE ADMINISTRATION OF MEDICATION AND CARE.
The administration of medical care, particularly medicines, must adhere strictly to exact dosage requirements. The interval at which medicines are given to patients must be closely monitored in order to avoid overdosage or underdosage, which can in turn have grave consequences. By having access to a reliable and accurate time information, adherence to prescribed dosage is greatly facilitated. Patients benefit from quality care, and are guaranteed to receive the right treatment at the right time. Beyond the obvious human interest, time accuracy can also protect you in the event of possible legal action.
FOR SURGICAL PROCEDURES.
An accurate time information is also vital in operating theatres. During surgery, it is important to monitor the duration of every surgical procedure. In anaesthesia, for example, it is important to administer the anaesthetic at the correct intervals. Or for resuscitation during a cardiac arrest.
FOR EFFICIENT INTERNAL ORGANISATION.
Time accuracy is just as useful for optimising your organisation's performance. It also helps you become more efficient in scheduling appointments and synchronises patient record databases.
AND EVERYTHING ELSE.
Beyond all its advantages, it also perfectly fulfils its primary function: that of distributing a precise, legal and identical time to all your IT equipment (computers, printers, etc.) and to your clocks, of course.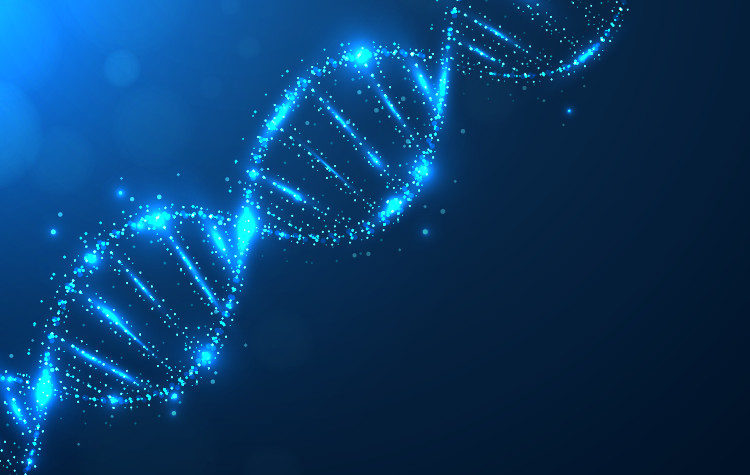 Customer testimonial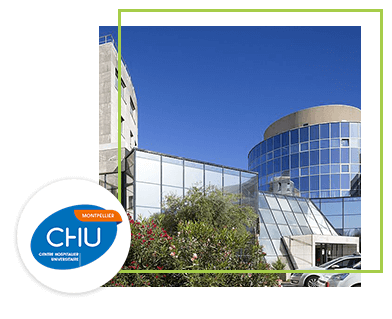 ©photo: Montpellier University Hospital - Gabrielle Voinot
Montpellier University Hospital
FRANCE
We were looking for a time synchronisation system for our clocks that was sophisticated enough to implement a time stamp that was as accurate as possible. Our problem was to succeed in synchronising four completely distinct, autonomous and hermetic networks. We already had Bodet clocks at the university hospital, so it was quite natural for us to contact the company.
David Messina
Centralised Technical Management Engineer
Montpellier University Hospital
Banks / Human Trading / Stock Exchange
Delivering an ultra-precise time
MiFID II requires all financial players (trading platforms, participants and members) to implement a solution that enables them to synchronise their clocks with their IT equipment and servers with the UTC time standard (global time standard). This time synchronisation ensures timestamping of specific events and reliable traceability of financial transactions. Based on PTP (Precision Time Protocol) and NTP (Network Time Protocol) technology, our time servers deliver UTC time with accuracy in accordance with the requirements of the regulatory technical standard RTS 25 imposed by ESMA, the European Securities and Markets Authority.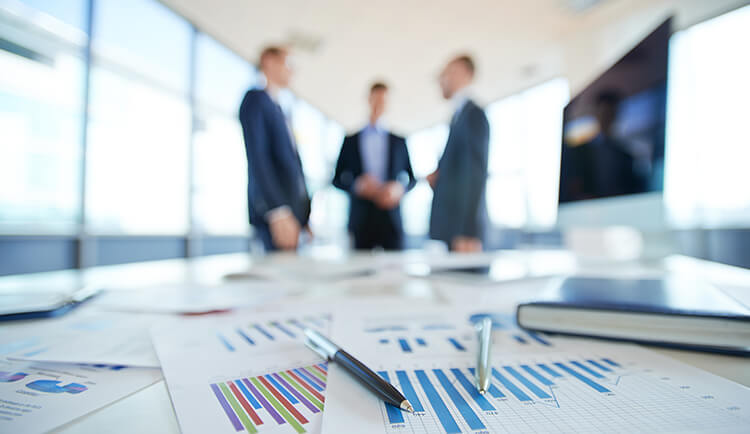 A complementary and multi-purpose IT solution for the financial market
Today, more than 70% of transactions worldwide are executed electronically. It is therefore important to ensure this ecosystem is secure. And with good reason: banks carry out massive transactions on a daily basis. They are now obliged to record and therefore timestamp each of the movements (buy and resale orders) chronologically.
All financial operations or transactions must now be traced. In the event of a complaint, the chronological search shows that there is no time inconsistency for any transactions. This timestamp can be used as legal proof and helps to improve the mechanisms for protecting against market abuse by identifying potential fraudulent transactions. The speed and volume of financial transactions increases day-to-day. A precise timestamp is used to authenticate transactions (share date and time).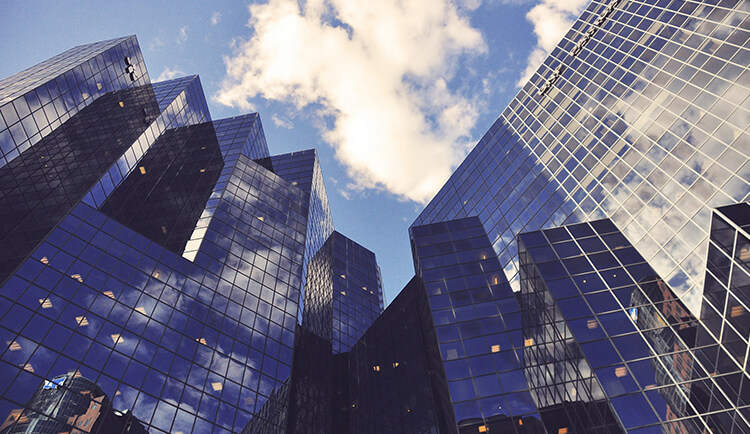 ESSENTIAL TIME SYNCHRONISATION WITHIN BANKS
The Netsilon Time Server is an appropriate solution to provide the UTC time used during the timestamping of electronic transactions. It provides the time with accuracy of a millisecond (NTP) to the microsecond (PTP) compared to UTC. Connected directly to the bank's IT server that timestamps events, the Bodet time server ensures a reliable timestamp with its precise time synchronisation. This synchronisation concerns regional banks, multinational investment banks and asset management companies.
A SOLUTION USED FOR SALES ROOMS
The Netsilon Time Server is a system perfectly suited to the timestamp required for oral transactions where human intervention is predominant. It allows timestamping of events to the second.
Audiovisual Production - radio studios / television channels
Time server, an essential device for audiovisual production
Radio stations and television news channels need reliable synchronisation to operate properly at all times.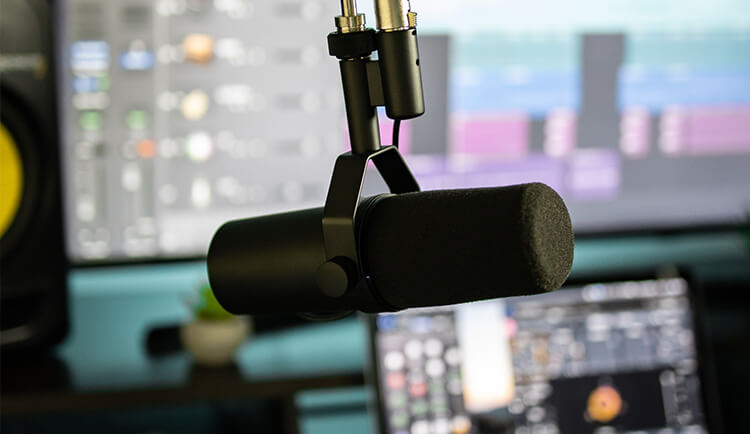 Provide an accurate time information for the radio broadcast
Millions of people tune in to radio and television programmes every day. Highly valued, TV channels and radio stations are keen to provide their viewers and listeners with the best of their service by providing them with reliable and precise information. This concerns news, the economy, the weather and also the time.
For example, radios use what is called a time signal (a musical jingle specific to each radio station). Broadcasted at different intervals, this sound signal periodically indicates the time. A time server is needed to guarantee the time signal is activated and communicates the right time. To make the best use of this time signal, Bodet provides Style Ellipse clocks specifically designed to display an accurate time in radio studios.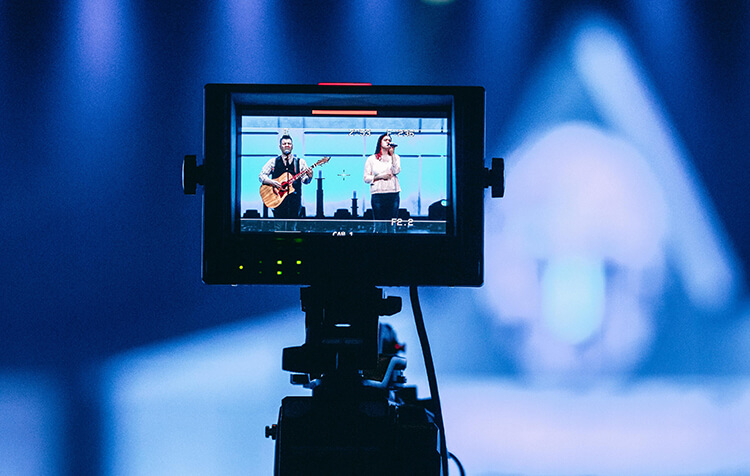 The need to synchronise SFN transmitters for programme retransmission
The Netsilon time server allows synchronisation of SFN (single frequency network) transmitters of digital terrestrial television stations. The Netsilon provides frequency signals (5 or 10 Mhz) and 1 PPS to ensure these networks work properly.
Timestamping: a solution that supports audiovisual players in the transition to digital
Since 2005, the transition to IP has been taking place on all networks within companies as well as in the broadcasting and production industries. The transition to technology (IP network) replaces Plesiochronous proprietary networks with asynchronous and synchronous networks. This leads to the decomposition of SDI signals into several video, audio and metadata streams. This breakdown breaks the transmission chain (frame drop). Precise timestamping allows flows to be processed as a whole to avoid degradation.
Customer testimonial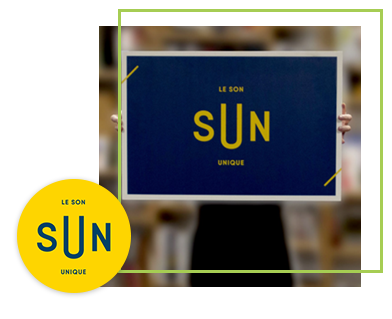 SUN radio station
FRANCE
We chose to install the Netsilon 9 as it provided us with a secure, reliable and accurate solution. The functional aspects of the product, its accuracy and its price matched our criteria.
François Picard
Technical Manager at Le Son Unique
Power generation and distribution / Electricity providers
Key synchronisation for energy management (production & distribution)
Synchronisation is essential to the operation and control of energy production, transmission and distribution. Whether an electricity generation site, a long- or medium-distance electricity transmission company with production substations, or a low voltage distribution grid: synchronisation needs are ongoing.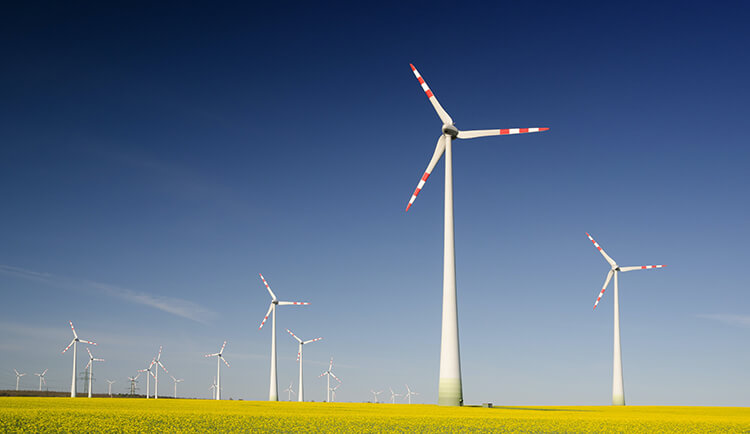 Efficient electricity grid monitoring
In general, electricity is not produced where it is needed and must be transported to end users. This is why energy suppliers develop regulation, transformation and distribution infrastructure. Electricity grids are deployed over very long distances. It is therefore important that operators continuously monitor their grids to ensure continuity of supply. The supervisory control and data acquisition (SCADA) systems used and demand-side management (DSM) require a precise time source.
Controls are carried out on an ongoing basis to detect potential energy distribution defects. If the data are timestamped with precision using a time server, they can be analysed effectively when conducting a chronological search. Thanks to a reliable and consistent time delivered by the Netsilon, monitoring tools will be able to detect, identify, locate and resolve any problems that arise within an electricity grid.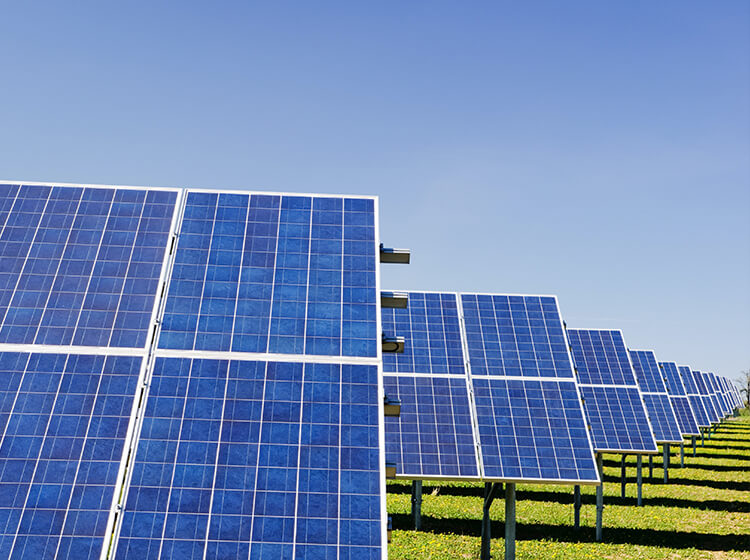 Synchronisation for electricity grids
Smart Grid is a mode of consumption that aims to reduce CO2 emissions and fossil resource use through a more ecological and sustainable use of energy. Accuracy and reliability are essential in the temporal and frequency synchronisation. In this regard, the time server is useful for PMU (Phase measurement units) such as synchrophasors. The automation of substations, the use of smart grid applications and the recording of events are becoming more common on grids. The Netsilon was designed to meet the synchronisation requirements of these modern power grids. It offers all the types of synchronisation outputs required for different equipment such as IEDs and SCADA systems (impulse, frequency in Mhz). Remote devices at station level require precision to the millisecond, which our time servers can provide with the NTP protocol. Ultimately, the Netsilon helps secure the distribution of energy to the end consumer.
Our equipment complies with the standards in force:
IEEE C37.238-2017
IEC 62439-3 Annex B
C37.238-2011