LED Digital clocks: Style range
LED digital clocks with a wide viewing angle and a designed case
Our STYLE LED clock range can be read extremely quickly and easily thanks to its digital display. This is why this model has become popular in the healthcare, transport and industry sectors.
We have recently revised our range to include a flatter design, new multi-function models and new LED colours.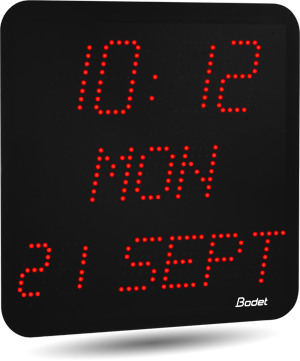 More stylish than ever
For more than 20 years, our popular STYLE LED clock range has been a trusted product in healthcare, transport and industry because of its easy readability.
In 2015 we redesigned the entire STYLE range: flatter designs, slimmer clocks, anti-reflective screens, new models, ABS casing and new LED colours.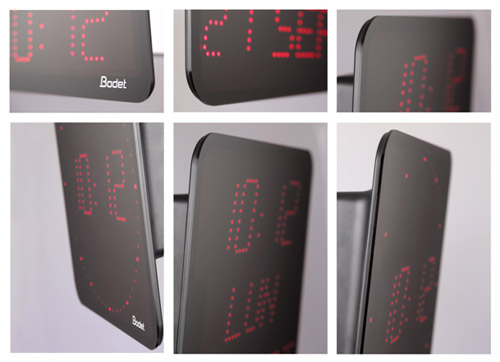 Stylish led clocks
The new-look STYLE clock is timeless and modern, with an ultra-flat 8 mm-thick design that replaces the previous 22 mm models.
Our matt anti-reflective front screen is now even easier on your eyes.

A wide range of led clocks models
Our LED clocks come in a wide variety of models, so you're sure to find at least one that suits you. It displays time, date and temperature in French, English, Turkish or Finnish.
It is available with a digit height of either 5 cm, 7 cm or 10 cm and offers either constant or alternating display.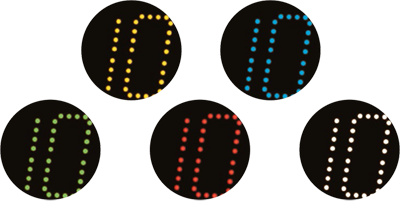 A wide range of colours for your led clocks
There are five LED colours available. So whether you're looking for a clock to match your existing interior design, logo colours or simply your own personal style, one of our LED clocks is bound to fit the bill.
A built-in timer function!
Because every second counts, the Style keyboards activate Style clocks' timer function. Counting or counting down time: hours, minutes, seconds, they meet the needs of hospitals as well as industrial needs.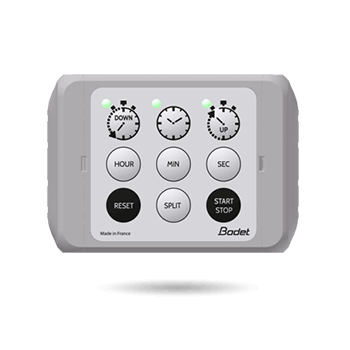 Style Keyboard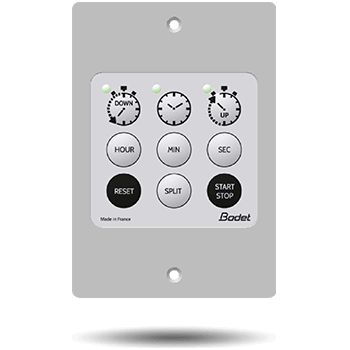 Style Hospital Keyboard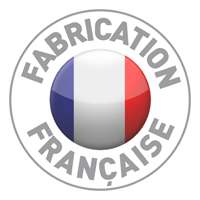 Led clocks still 'made in france'!
Since 1869, we've been designing and manufacturing clocks at our factory in Trémentines, France. Our tried and tested production process ensures that Bodet clocks continue to live up to their reputation for quality and reliability.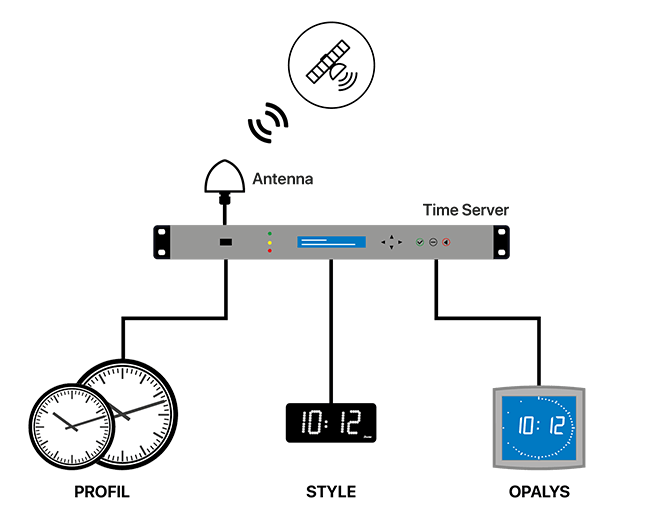 Model compatible with all types of time synchronisation
Bodet designs and manufactures time synchronisation and distribution solutions to provide a reliable and accurate time display to different types of device.
Our Style LED digital clocks can be synchronised in DHF, NTP/Eth, NTP/Wi-Fi, AFNOR, impulse and ALS 162/DCF.