A bright display for readability in any circumstances.
Outdoor analogue clock - Profil 960
This is our bright analogue clock. The only one in our range of Profil 900 analogue clocks to combine LED lighting with an XXL diameter. For easy reading in all circumstances.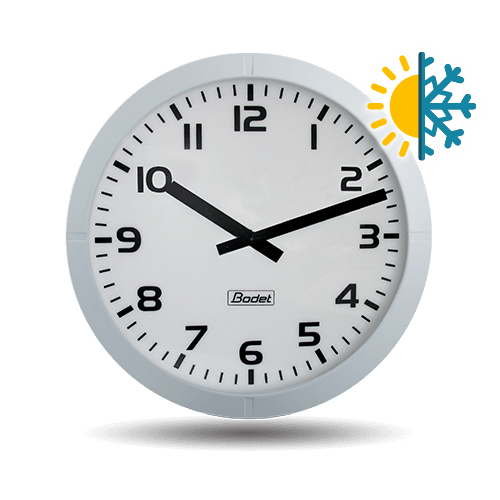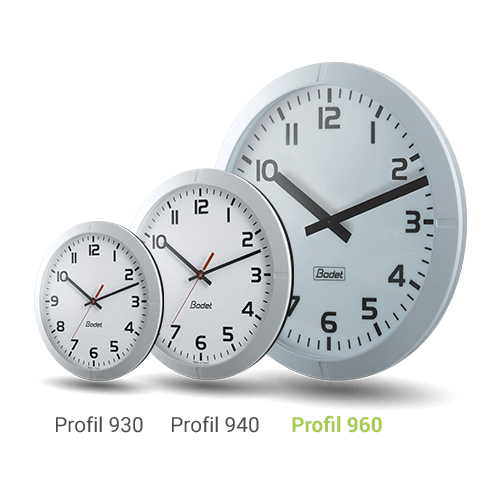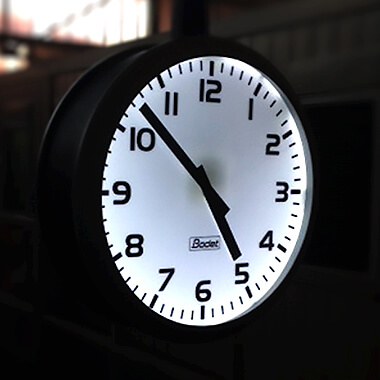 Bright mode activated
In dark areas, in the shade, or at nightfall, the Profil 960e will light up brightly. Its invisible LED strip, located inside its dial, makes it perfectly visible in any dimly-lit environment. Its LED lighting ensures excellent readability of the time thanks to its adapted brightness for optimal visual comfort. The Profil 960e adapts to its environment, as its lighting can be controlled and synchronised with all existing lighting.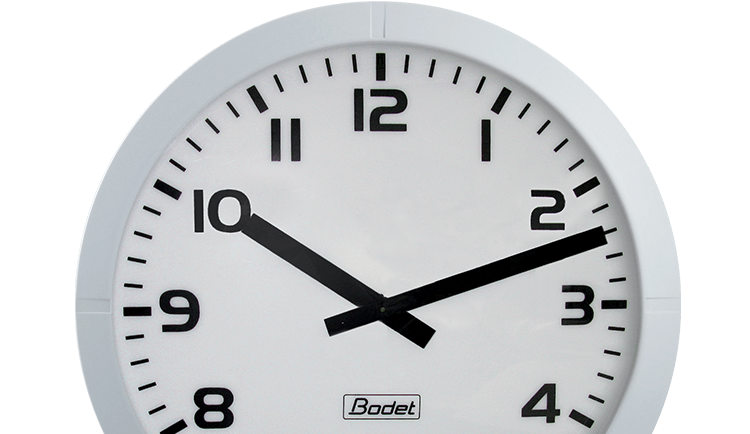 Large and readable from up to 60 metres away
The Profil 960e offers unrivalled easy reading. Combined with its self-lighting function, its exceptional size makes it perfectly readable. A 60cm diameter, for optimal reading up to 60m away. With its double-sided mounting, it is easy to read even in the widest of spaces, wherever you may be. And whatever the surrounding constraints might be, its operating temperature from -25°C to +70°C, combined with its vandal-proof polycarbonate face, guarantee its reliability and security.
Possible markings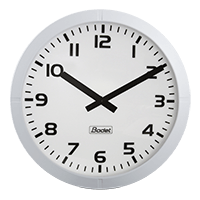 Arabic figures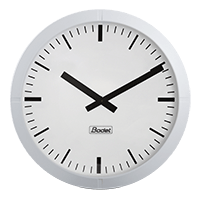 Minute notches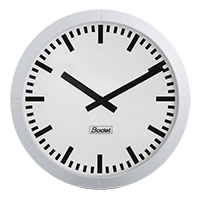 DIN
Case colours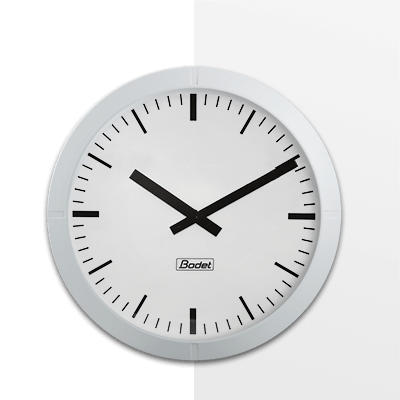 Technical information
Diameter: 66 cm
Display mode: 12 hour
Optimal viewing distance: 60 m
Use: Outdoor
Time distribution: DHF, NTP, AFNOR, pulse, independent, ALS Radio, DCF Radio
Waterproof: Yes
Recess-mountable: No
Time change: Yes (except independent synchronisation)
Wall mounting: Yes
Ceiling mounting: Yes
Mast mounting: Yes
Power:
These products may also interest you