LCD digital clock: Opalys 14
Backlit clock with large format design
The Opalys backlit LCD clocks fit easily into any interior decoration.
Description Opalys 14
Backlit clock with large format design. Large display, 14cm luminous, very wide viewing angle and perfect visual contrast. Luminous LCD display. Luminous blue background.
Areas of application: reception halls, airports, stations, hospitals, banks, businesses, thoroughfares, administrative buildings, common rooms, etc.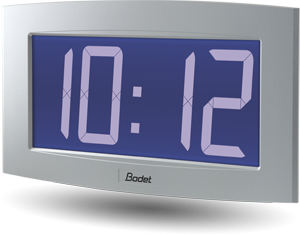 Technical features
Height of figures : 140 mm
Optimal readability : 60 m
Dimensions HxW : 270 x 564 mm
Screen size : 42 cm
Casing colour : aluminium
Time distribution : DHF, NTP, AFNOR, impulse
Alternating display
Date : yes
Week number : yes
Seconds : no
Date number : no
Day of the week : no
Text : no
Temperature : yes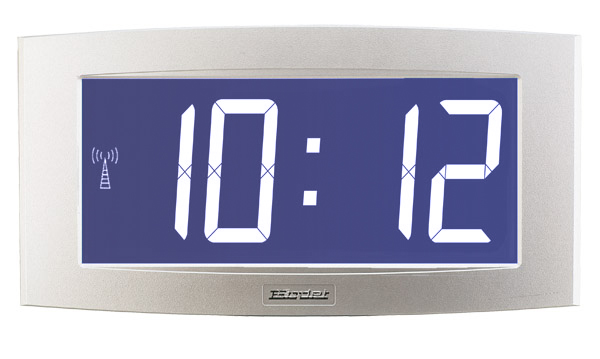 Hour display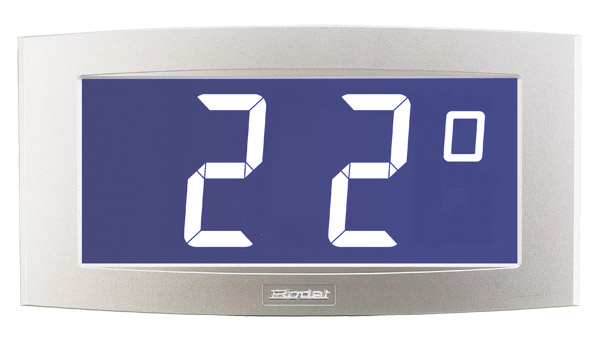 Temperature display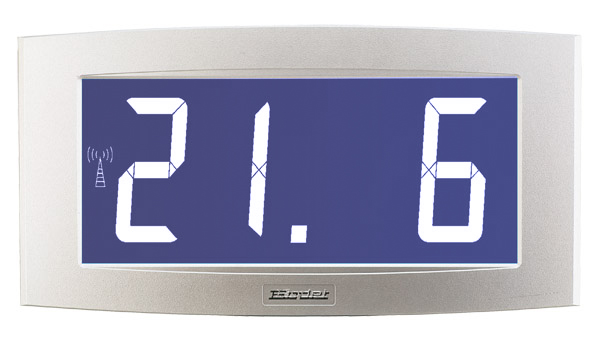 Date display