LED Digital clock: Style 7
LED clock with 7 cm digts displaying hours and minutes
Our Style LED clock range can be read extremely quickly and easily, thanks to its digital display. This is why this model has become popular in the healthcare, transport and industry sectors.
Description Style 7
The STYLE 7 is an indoor LED wall clock with 7 cm digits. It displays hours and minutes and also offers the option of an alternating display: time, date, week number or temperature.
It is particularly suitable for open plan offices, passageways and corridors, and was designed for the education, finance, transport and industrial sectors.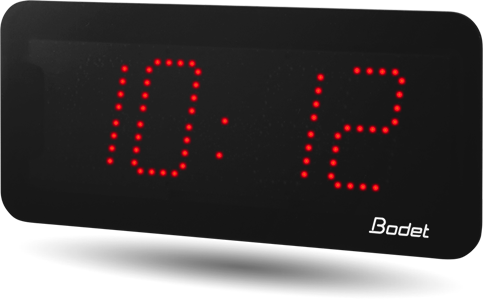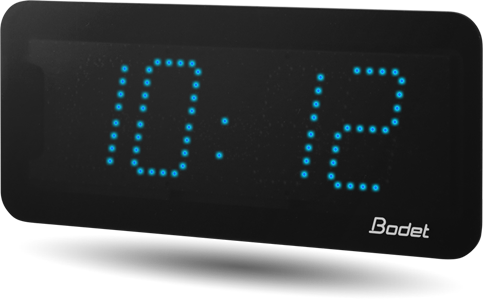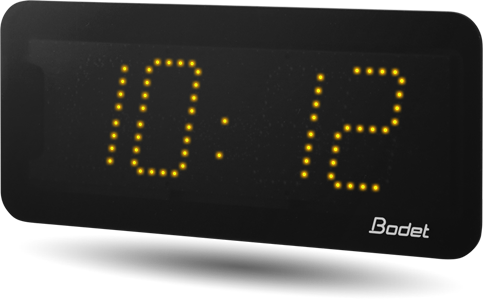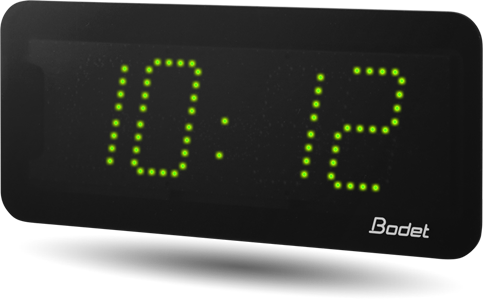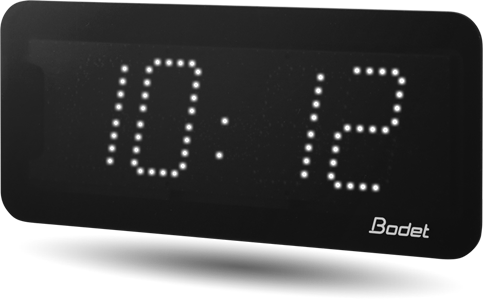 Technical features
Optimal readability : 30 m
Height of figures : 7cm
Dimensions HxW: 140 x 320 mm
Time distribution: DHF, NTP (Ethernet, Wi-Fi), AFNOR, impulsions, ALS 162/DCF
Reading angle : 120°
Weight : 0,4 kg
Waterproof (IP55): yes
Recess Mounting : yes
Alternating display
Date : yes
Week number : yes
Seconds : no
Temperature : yes
5 LED colors :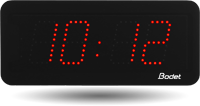 HOUR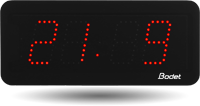 DATE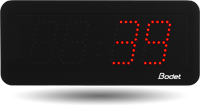 WEEK NUMBER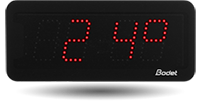 TEMPERATURE
The full Style range