Multi Time Zone Digital LED Clocks
World Style: Indoor LED clock for displaying the local time of several cities
With their slimmed profile and their wide choice of LED colours, the World Style clocks will easily fit in trading rooms, airports and lobbies of enterprise.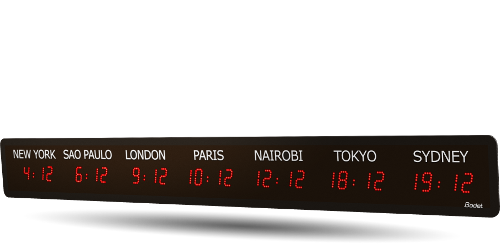 Main features
Indoor clocks
12 or 24 hours display mode
Display sizes: Cities 3 cm / Digits 5 cm
Optimal viewing distance: Cities 12m / Digits 20m
Automatic summer/winter time changeover
Adjustable luminosity: 4 levels
Programming via 2 buttons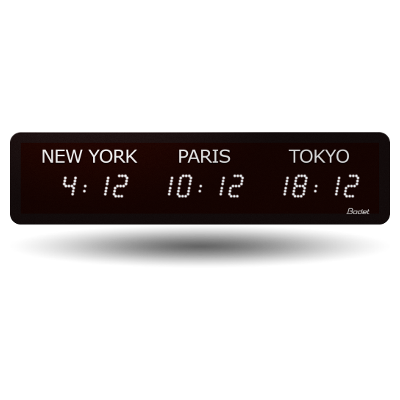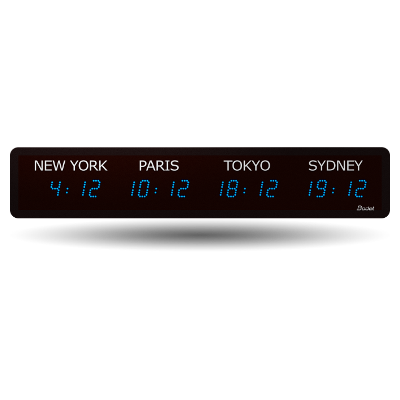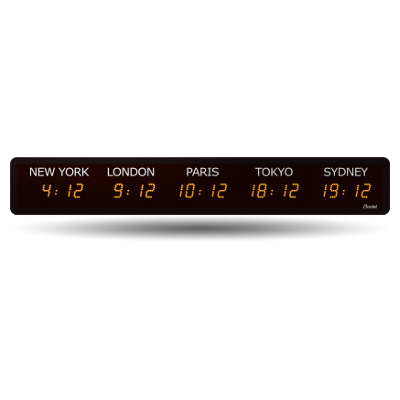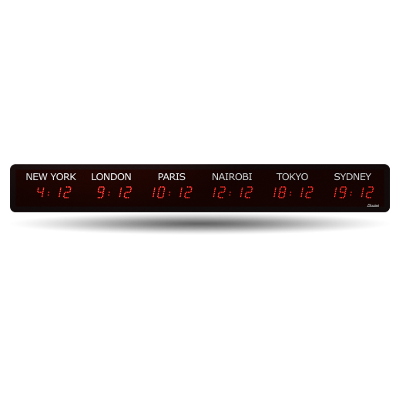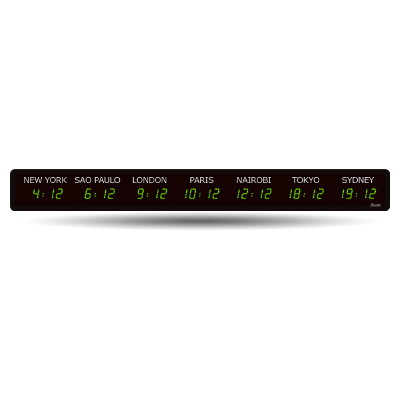 TIME SYNCHRONISATION
Summer/winter time changeovers and programmable time differences for all countries in the world.
Style Mondiale clocks are DHF, NTP (Ethernet, Wi-Fi), AFNOR and DCF compatible.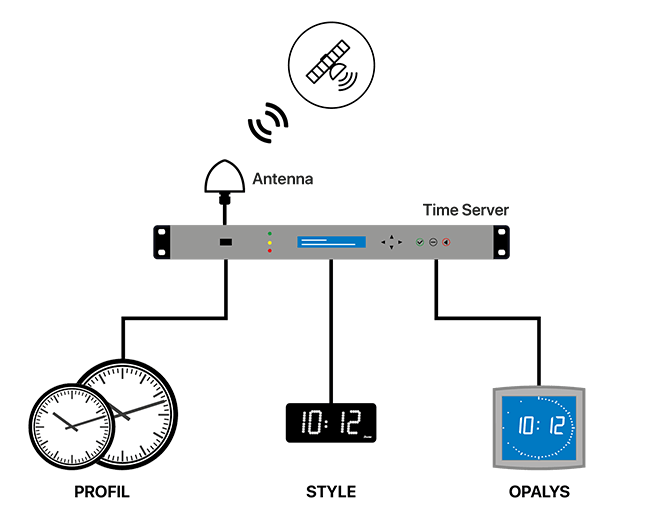 LED COLOURS
The LEDs of the World Style are available in 5 colours: Red, green, yellow, blue and white.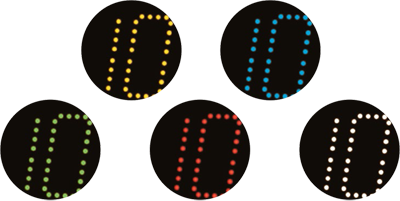 POWER SUPPLY
Mains power 230V.