Metal analogue clocks
Profil 700: Metal analogue clocks, stylish and reliable
Stainless steel analogue clocks with tempered glass lens, particularly well suited to industry and the hospital sector. Available in two sizes: 30cm (Profil 730) and 40cm (Profil 740).
Clock with minute/second hands
Clock sizes

Available in 2 sizes: 30cm and 40cm.

Environment

Indoor models.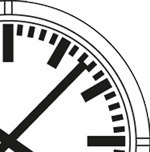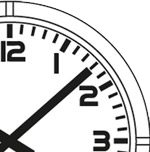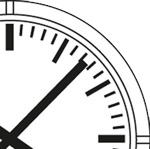 Dial types
3 types of dial markings available on PROFIL analogue clocks: minute notches, numerals or lit dial.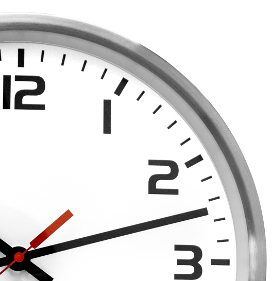 Metal casing colour
Colour available: Stainless steel.
Time synchronisation: reliable and accurate time
Bodet develop and manufacture time synchronisation systems: receiving antennas, master clocks and time servers.
Profil 700 analogue clocks are compatible with: DHF, NTP, AFNOR and impulse.

Clock power supply
Choose the power supply for Profil 700 analogue clocks according to requirements: Battery, low voltage or POE network.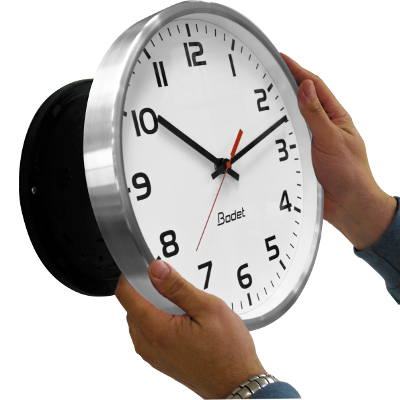 Mounting brackets
Conventional fastening discs (slight spacing between back of clock and wall) or slimline (clock flush with the wall)
Double-sided brackets
Advantages: all the conventional brackets (wall or double-sided) are compatible with all clocks in the Profil range.