The ally of all healthcare establishments.
Indoor metal analogue clock - Profil 730
The Profil 730 has been specially designed for the strict requirements of the healthcare sector. Thanks to its design based on health and safety, it meets the requirements of medical environments perfectly.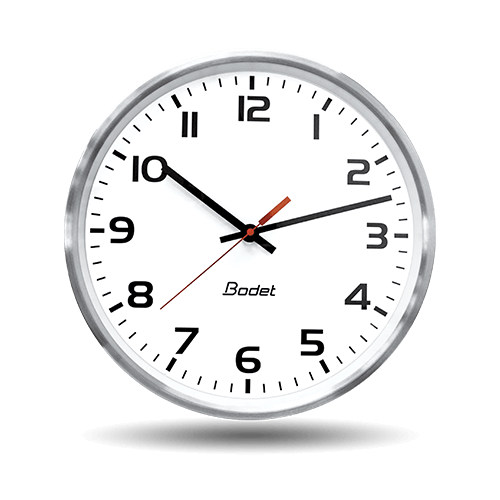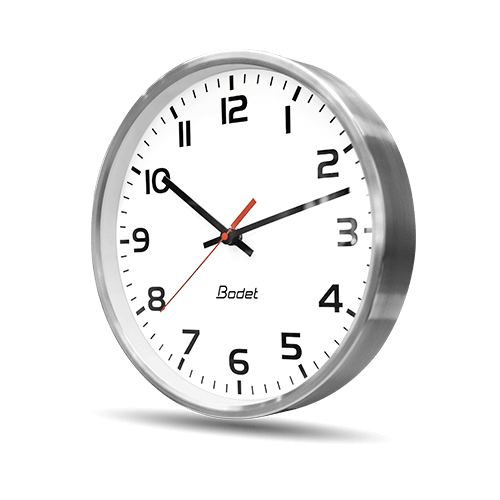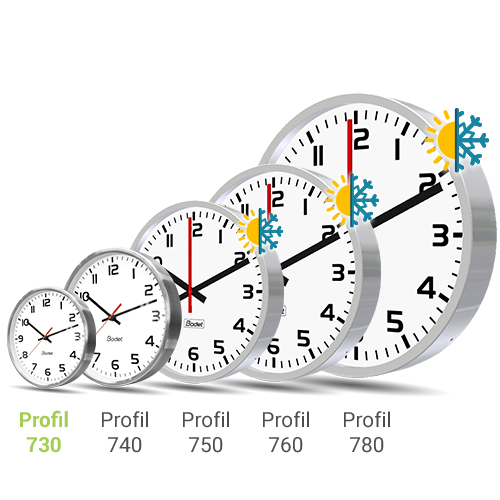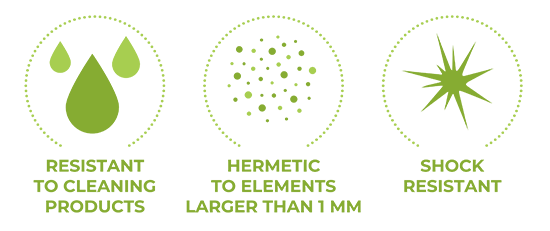 A demanding design
Complies with hygiene measures. The case of the Profil 730 is made of brushed stainless steel, making it resistant to all standard cleaning products. The tempered glass face is also quick and easy to clean as it is resistant to disinfectants. Thanks to its flush wall installation and IP40 rating, it is protected against the intrusion of solid foreign bodies larger than 1mm.
Compliant with safety regulations. Its face is made of tempered glass, giving it very good impact resistance, and has an IK06 rating. Its security is also enhanced thanks to a wall mounting system with a locking disc.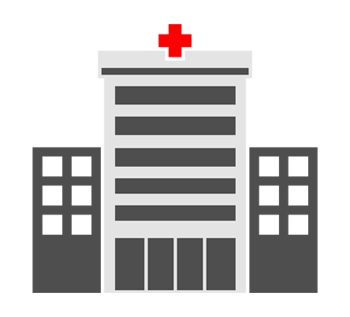 Meets the requirements of the medical field
Its advanced design in terms of hygiene and safety makes the Profil 730 the ideal analogue clock for the healthcare sector in locations such as hospitals, clinics, and laboratories. Whether in bedrooms, delivery rooms, changing rooms, halls, or corridors, it meets these two essential and unavoidable needs. Its undeniable technical characteristics provide tangible proof and reassurance of its effectiveness. In this way, it contributes to the peace of mind of patients, visitors, staff and management.
Possible markings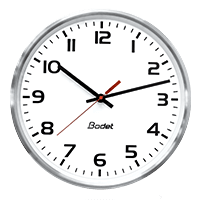 Arabic figures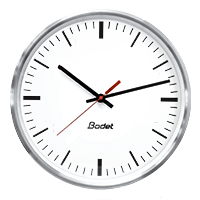 Minute notches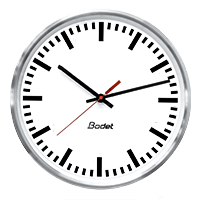 DIN
Technical information
Diameter: 30 cm
Display mode: 12 hour
Optimal viewing distance: 20 m
Eco mode: No
Use: Indoor
Time distribution: Minute impulse, second impulse, AFNOR, DHF, NTP/Eth, NTP/Wi-Fi
Waterproof: No
Recess-mountable: No
Time change: Auto
Wall mounting: Yes
Ceiling mounting: As an option
Mast mounting: As an option
Power supplies:

AFNOR: 6-24 VDC
NTP : PoE (Power over Ethernet)
DHF radio: 2 x 1.5 V AA batteries
DHF ELV radio: 6-16 VDC
Wi-Fi: 6-24 VDC
These products may also interest you