Bodet Time's 3rd exhibition at the Intersec Trade Fair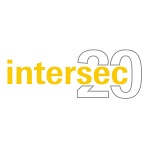 On 19, 20 & 21 January, Bodet Time exhibited its products in Dubai for the third year in a row. Once again, Intersec, the world's leading security and safety exhibition, provided a showcase for all time distribution, time synchronisation and lockdown solutions to some thirty thousand professionals.
What was new this year?
Bodet used this year's event to unveil its latest lockdown system, scheduled for release in Q2 of 2020. Designed primarily for educational, industrial and government environments, this solution will combine all the necessary equipment for lockdown: flash, audible alert, bells, streaming audio, LED display, time.
And, of course, it was also an opportunity to exhibit the upgrades to the new Netsilon Time Server, which is also due for release.
Discover or rediscover our complete range!
All the essentials of time distribution were there. Everything from the Style range to the Opalys range, including the famous Profil clock. Everything was in place to offer the most complete range for the education, health, industry, railways, airports and administration sectors.