The RMC television channel chooses BODET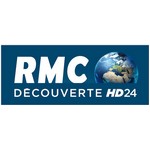 A new reference for Bodet in the media industry!
RMC is a French television channel belonging to the NextRadioTV group. RMC is the first of the new HD television channels in France.
Recently, the channel equipped itself with Style 5S NTP LED clocks for the Rio Olympic Games.
RMC Sport is the official radio of the "Comité Olympique et Sportif Français". All the Olympic Games news were broadcasted on the TV channel, the radio and on the RMC Internet web site.
The Style 5S clock displays the time (hour, minutes and seconds) as well as the date and the week number alternatively. The synchronisation of all the clocks is accomplished by using the NTP technology on the existing Ethernet computer network.
Find out about the complete Bodet LED digital clocks range here