Harmonys Notify App
To trigger lockdown alert systems
Free app compatible with Apple® and Android™, to broadcast or schedule your alerts on a smartphone or PC.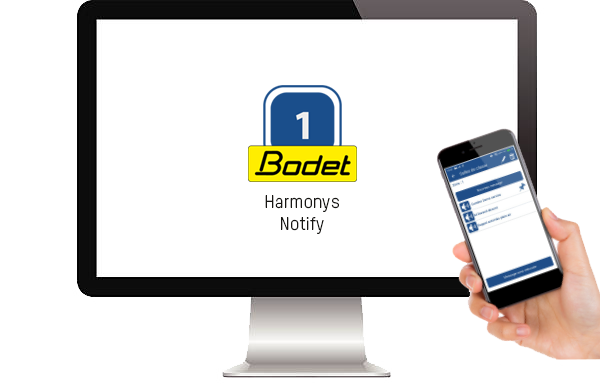 App description Harmonys Notify for triggering alerts.
The free app "Harmonys Notify" allows you to schedule and trigger your alarms and alerts remotely. It gives you access on your smartphone and PC to the same features as the Harmonys IP control box
Technical features
Compatible with the following operating systems: Android (Mimimun required version: Android 4.0) and iOS (Minimum required version: iOS8)
Operating modes
All triggering actions performed on your smartphone pass through the Sigma master clock.