The perfect combination of tradition and modernity.
Indoor analogue clock - Profil 930
What happens when you combine a product as timeless as an analogue clock with the latest technology? You get Profil 930. Our most popular analogue clock.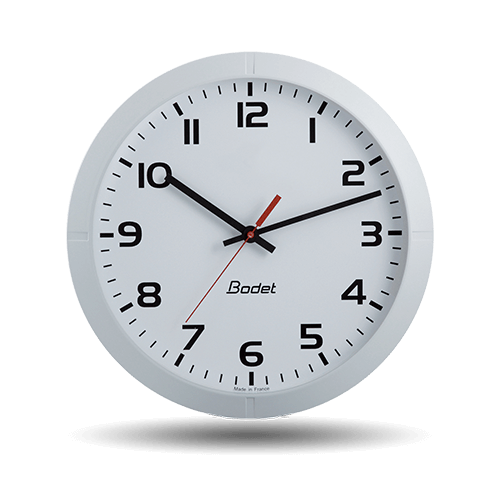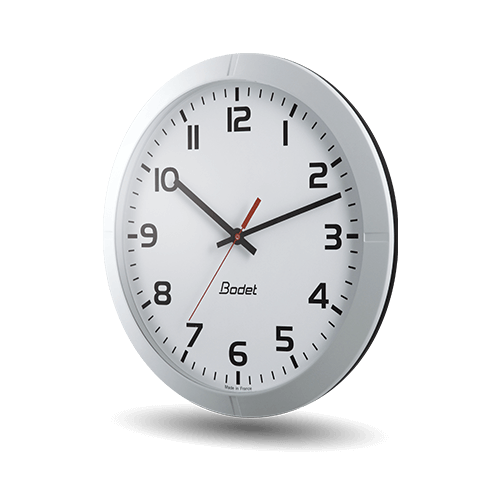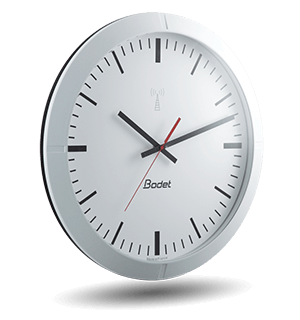 The clock of yesterday, today and tomorrow
We are all familiar with analogue clocks. They are used in schools to help children learn to tell the time. They can be found in primary schools, high schools and colleges. This might be what gives them their "traditional" image. And this is particularly true for the Profil 930.
In the digital age, this clock brings a touch of authenticity wherever it is installed. Its aesthetic appearance also reinforces its classic side, with its understated round case and standard diameter of 30 cm. This analogue clock is timeless and has multiple synchronisation options for displaying the time.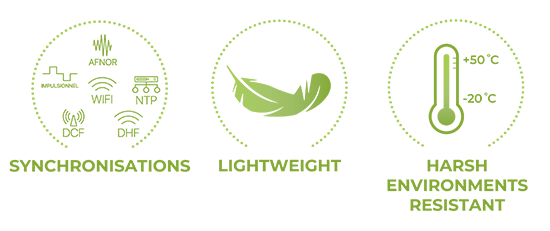 The most popular of the Profil clocks
Many institutions are choosing the Profile 930. Why? Because it is both efficient and accessible. It offers different types of synchronisation and movements: impulse, AFNOR, NTP, DCF, DHF. It is resistant to temperature variations from -10°C to +50°C and weighs just 700g.
Easy to use, it meets many requirements at an affordable price.
Possible markings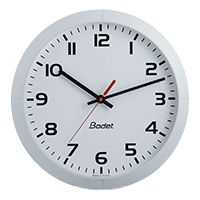 Arabic figures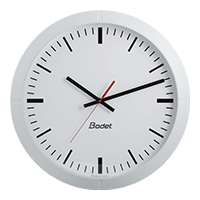 Minute notches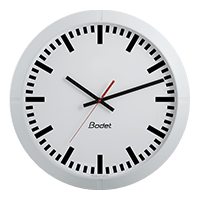 DIN
Case colours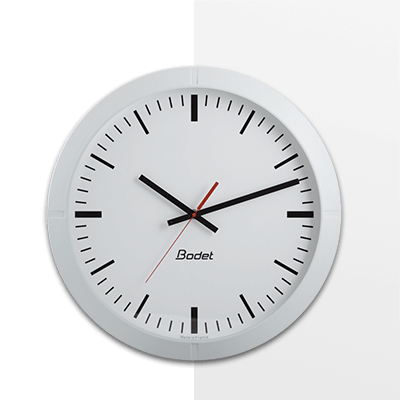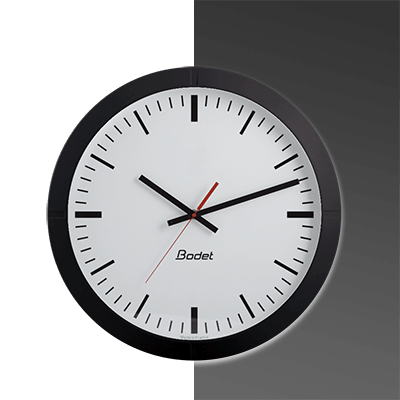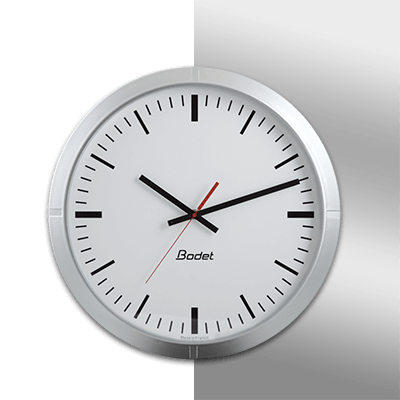 Technical information
Diameter: 32 cm
Display mode: 12 hour
Optimal viewing distance: 20 m
Use: Indoor
Time distribution: DHF, NTP/Eth, NTP/Wi-Fi, AFNOR, pulse, independent, ALS Radio, DCF Radio
Waterproof: No
Recess-mountable: No
Time change: Yes (except independent synchronisation)
Wall mounting: Yes
Ceiling mounting: As an option
Mast mounting: As an option
Power supplies:

Quartz 1.5 V: 1 x 1.5 V AA battery
AFNOR: 6-24 VDC
NTP: PoE (Power over Ethernet)
DCF radio: 1 x 1.5 V AA battery
DHF radio: 2 x 1.5 V AA batteries
DHF ELV radio: 6-16 VDC
Wi-Fi: 6-24 VDC
These products may also interest you