More robust than ever.
Outdoor analogue clock - Profil 940
Impact-resistant, extreme weather-resistant and flight-resistant, the Profil 940E is built to last.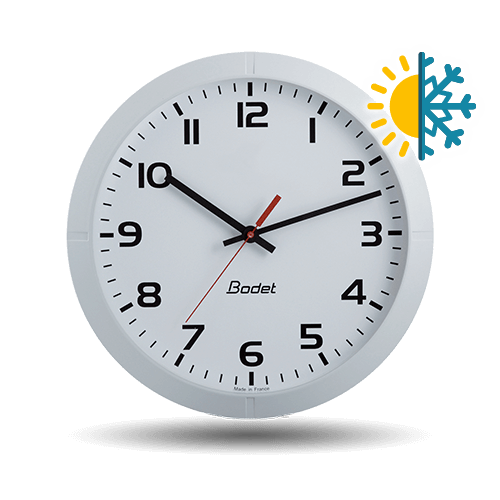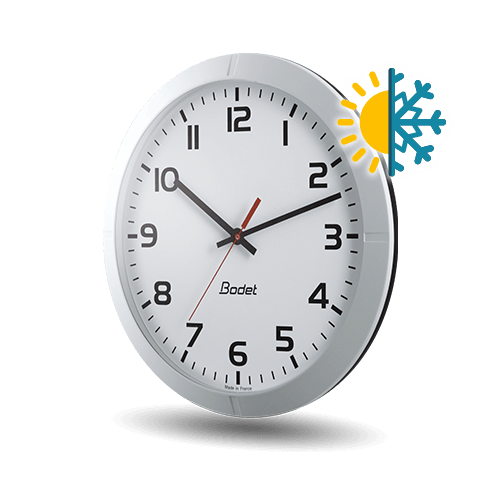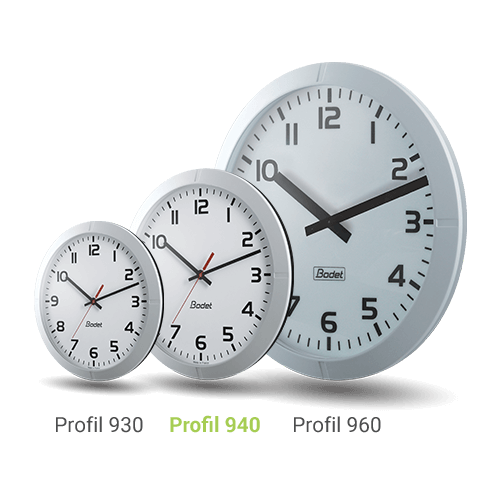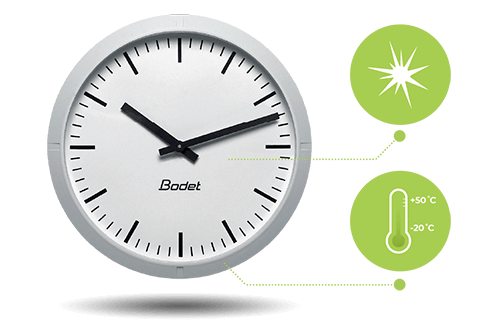 A double resistance that is essential in outdoor environments
Impact-resistant. With its polymethacrylate glass, the Profil 940e is a robust analogue clock. This design protects the clock's dial and hands and offers resistance to any external shocks.
Resistant to extreme conditions. It is resistant to temperatures ranging from -20°C to +50°C and its IP53 environmental rating protects it from dust deposits and water splashes.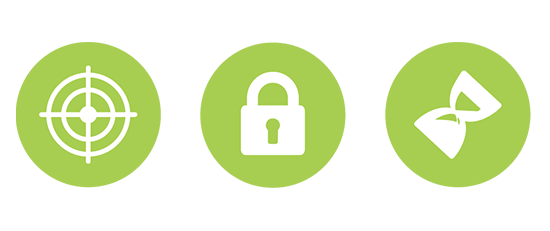 Big capabilities for perfect reliability
Its strength is just one component of its reliability. Other aspects of its operations make a contribution. Its accuracy: its synchronisation system ensures that is always gives a precise, accurate time. Its security: with its single-face wall support and locking disk. Its long-lasting durability: quality French design and manufacture.
Possible markings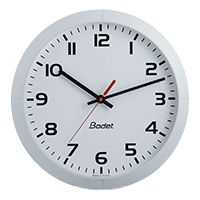 Arabic figures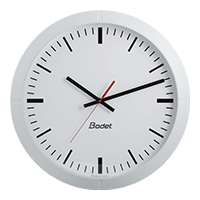 Minute notches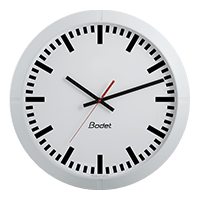 DIN
Case colours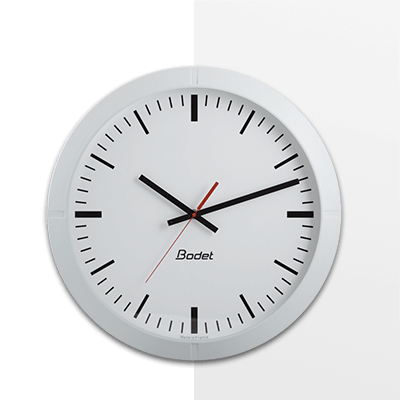 Technical information
Diameter: 44 cm
Display mode: 12 hour
Optimal viewing distance: 35 m
Use: Outdoor
Time distribution: DHF, NTP, AFNOR, impulse, independent
Waterproof: Yes
Recess-mountable: No
Time change: Yes (except independent synchronisation)
Wall mounting: Yes
Ceiling mounting: On option (except slaughterhouse version)
Mast mounting: On option (except slaughterhouse version)
Power supplies:

Quartz 1.5 V: 1 x 1.5 V AA battery
Quartz sector: 230 VAC
AFNOR: 6-24 VDC
DCF radio: 1 x 1.5 V AA battery
DHF battery radio: 2 x 1.5 V AA batteries
DHF 230 V radio: 230 V
NTP: PoE (Power over Ethernet)
These products may also interest you