Time precision and rapid reading combined
Indoor LED clock / Style 7S
This clock is giving you time to the exact second with optimum legibility thanks to its LED digital display.
Manage your time throughout the day
The Style 7S guarantees you accurate time display featuring seconds. And we have not just stopped at time precision – to help you with optimum time management, we have also added a stopwatch/timer. Using this feature, you can manage speaking time in meetings, measure the time spent on a task, monitor processes, start an event countdown, among many other uses.
Find it listed in the healthcare-specific functions of version 7SOP.
Rapid time reading
Having an accurate time display to the exact second is only of real use if you can read it in less... than one second. This was our very reason for developing this product. Which is why the LEDs used and the digit display size are suited perfectly to split-second time reading.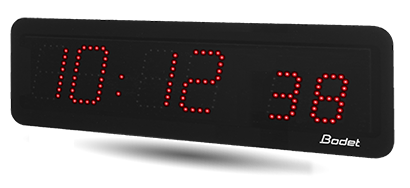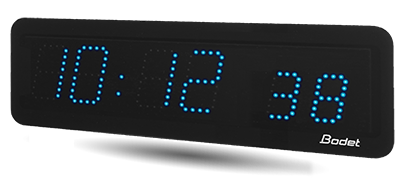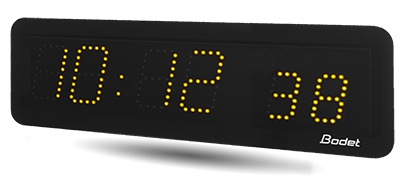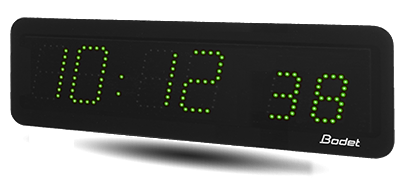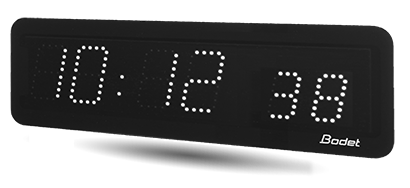 Technical features
Optimal viewing distance: 30 m
Display height: 70 mm (hours/minutes), 50 mm (seconds)
H x L dimensions: 140 x 418 mm
Time distribution: DHF, NTP (Ethernet, Wi-Fi), AFNOR, impulse, ALS162/DCF
Reading angle: 120°
Weight: 1.5 kg
Waterproof (IP55): no
Recess mountable: yes
Available features
Date: yes
Week number: yes
Seconds: yes
Temperature: yes

Display time
Display date

Display week

Display temperature
The full Style range