Strong enough to stand up to all industrial environments.
Indoor metal analogue clock - Profil 740
The Profil 740 is designed to withstand the stresses of industrial environments. Its brushed stainless steel housing and tempered glass face provide a robustness that is essential in the industrial sector.
Optional LED lighting.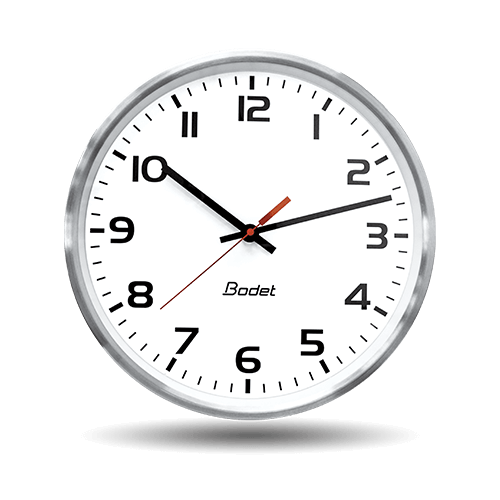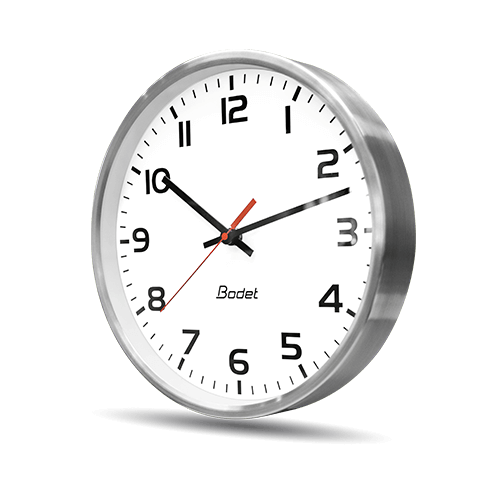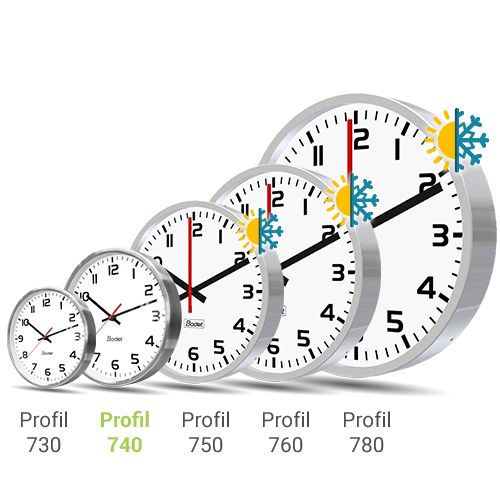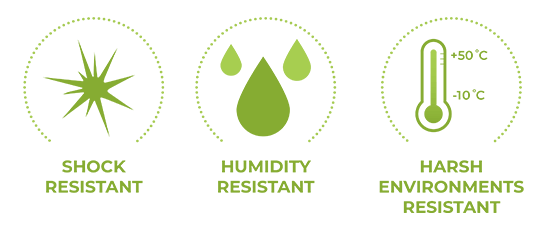 The most robust of all our clocks
The Profil 740 withstands all the environmental stresses of industrial environments.
Impact-resistant. Its tempered glass face is designed with one of the strongest types of glass available. Its IK06 rating allows it to withstand an impact equivalent to a 250g weight falling from a height of 400mm.
Resistant to extreme temperatures. This clock can withstand temperatures ranging from -10°C to +50°C and is suitable for both the refrigerated environment of the food industry and the furnaces of the glass industry.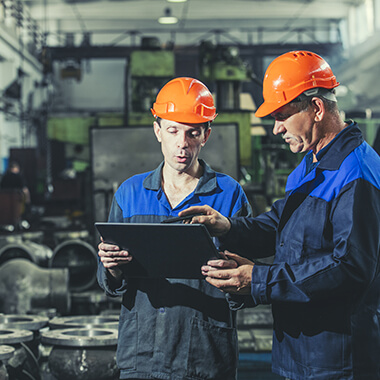 Capacities developed for the industrial sector
Who could use such an impressive show of strength? Which sector needs it most? Industry, without hesitation. Production companies, food processing, distribution centres... All these industrial companies are places where safety is paramount. It is therefore necessary to equip them with robust, high-quality, impact-resistant clocks. Combined with its timeless design and perfectly secure mounting system, Profil 740 has an incredible lifespan. This also has the financial advantage of limiting costs.
Possible markings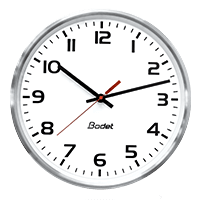 Arabic figures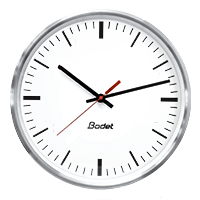 Minute notches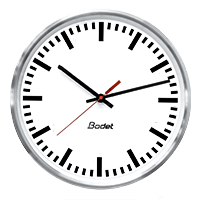 DIN
Technical information
Diameter: 40 cm
Display mode: 12 hour
Optimal viewing distance: 35 m
Eco mode: No
Use: Indoor
Time distribution: Minute impulse, second impulse, AFNOR, DHF, NTP/Eth, NTP/Wi-Fi
Waterproof: No
Recess-mountable: No
Time change: Auto
Wall mounting: Yes
Ceiling mounting: As an option
Mast mounting: As an option
Power supplies:

AFNOR: 6-24 VDC
NTP: PoE (Power over Ethernet)
DHF radio: 2 x 1.5 V AA batteries
DHF ELV radio: 6-16 VDC
Wi-Fi: 6-24 VDC
These products may also interest you