LED Digital Clocks: Something New in the Style Range
NTP Wi-Fi / Style 7S - Style 7SOP / Bodet Detect / Temperature Display
Something New in the Style Range
NTP Wi-Fi: Style clocks made more secure and easier to configure.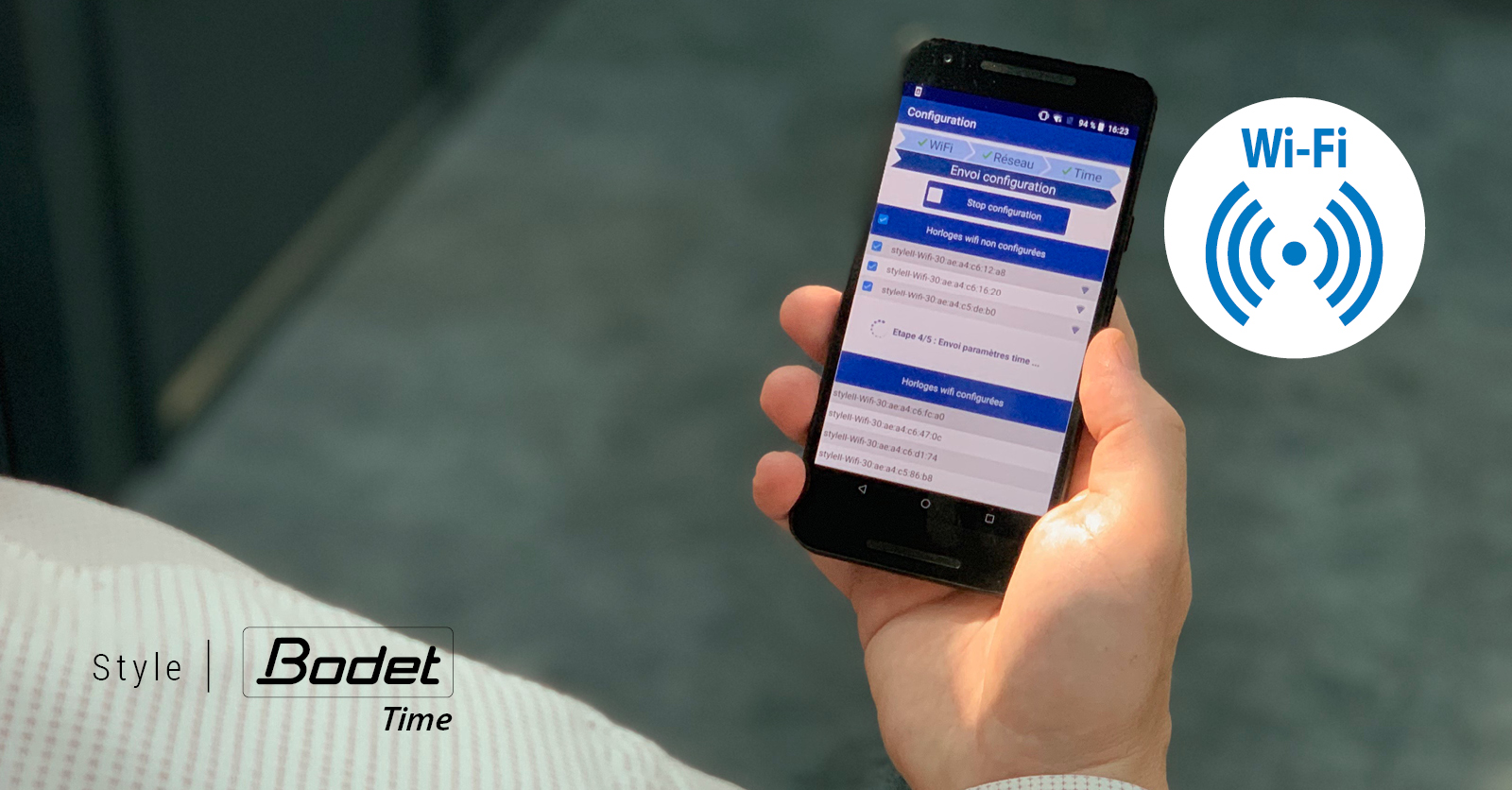 Bodet Time products now boast a new time synchronisation mode – NTP Wi-Fi.
First advantage: security. The commissioning and use of NTP Wi-Fi synchronised clocks involves using encrypted communication together with multiple passwords to reduce the risk of cyberattacks on your network.
Second advantage: easy commissioning. The configuration software for Bodet clocks, Bodet Detect, has been updated and can now detect and configure NTP Wi-Fi synchronised clocks. This software already available for PC is now also available for Android smartphones and can be downloaded for free from Google Play. This makes the NTP Wi-Fi Style clocks even more practical to commission.

NTP Wi-Fi synchronisation is available for a number of models in the Style range: Style 5, Style 5S, Style 7, Style 7 Ellipse, Style 7D, Style 10, Style 10S, Style 10D and Style 10SD. Two new models were added to the list, the Style 7S and Style 7SOP.

The Style 7 now includes a "seconds" display!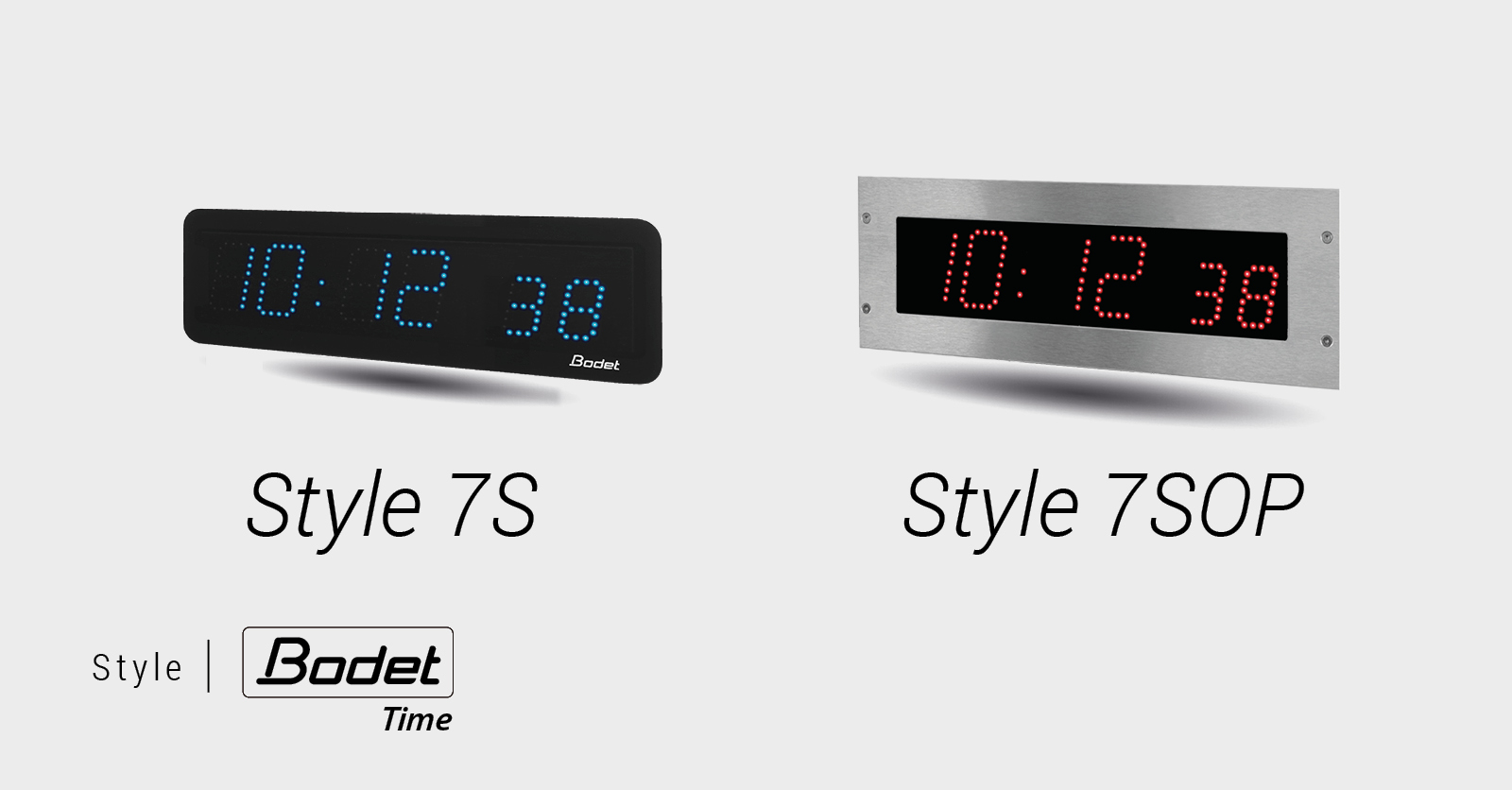 This new feature brings us two new models, the Style 7S and Style 7SOP (this flush-mounted model is ideally suited to hospital environments). They are in keeping with the design of the Style 5S and Style 5SOP, with the display size increased from 5 cm to 7 cm, providing a greater optimum reading distance of up to 30 m.

Find out more about their uses and functions.
Style 7S // Style 7SOP
Temperature display is now available on the Style 5, Style 5S and Style 7
The Style 5, Style 5S and Style 7 previously offered time display, alternating with the date or the week number. These models now include the option of temperature display.