Bodet Time stays close to you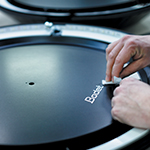 Dear partners,

Further to latest French government announcements, Bodet Time will ensure continuity of its activity and services keeping our staff safe.
During this period :

• Our production plant remains open to maintain the normal level of service delivered to our customers,
• Our sales teams are available to answer your questions,
• Our customer services and technical support teams will be happy to answer any requests.
We thank you for your confidence.
Take care.
The Bodet Time teams