NMC Healthcare -Abu Dhabi bought 500 luminous BODET clocks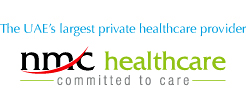 NMC Healthcare, one of the largest healthcare provider in the United Arab Emirates has bought 500 BODET digital clocks Style NTP and Hospital Style 5S. With 4500 employees and more than US$ 444 million US$ of revenues, NMC Healthcare is a major reference for BODET regarding health sector.
A significant contract which strengthens international reputation of BODET trade mark in the Middle East.
More information on Style clocks : Led-digital-clocks style-range