BODET guarantees SHAPE time accuracy in Belgium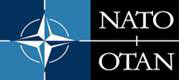 The SHAPE, Supreme headquarters Allied Powers Europe, orders more than 370 BODET analogue clocks.
The Supreme Headquarters Allied Powers Europe (SHAPE) is the Headquarters of Allied Command Operations (ACO), one of NATO's two strategic military commands. It is located in Mons in Belgium.

BODET analogue clocks Profil 930 960 will equip the SHAPE primary school.