Zol Hospital in Belgium chose BODET clocks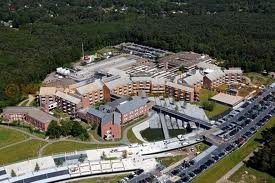 129 BODET LCD clocks
ZOL (Ziekenhuis oost-Limburg) Hospital in Belgium decided to replace all their clocks by 129 BODET Opalys digital clocks.
Opalys backlighted LCD clocks provide excellent readability and perfect accuracy.
Zol Hospital is a key reference in health field.
More information on LCD DIGITAL OPALYS CLOCKS.