Bodet Time Clock expert for Hospitals and Operating Theaters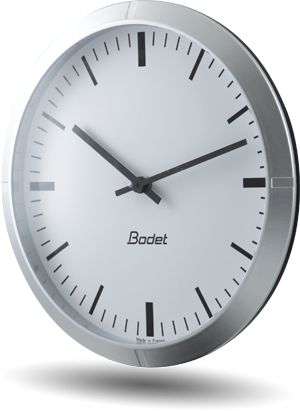 Specially designed for operating theaters, the Style 5S Hospital LED luminous clock is made of a stainless steel recess mounting casing with a glass front cover.
They can be used in timer mode or in clock mode displaying the local time (hour, minute and seconds) with the possibility to alternately display the date or week number.

Together with analogue Profil clocks, BODET TIME clock solutions suit perfectly hospital needs especially with the HMS silent clocks.
Latest installations:
Spain Vigo Hospital 46 style 5S
Australia Victorian Hospital Melbourne 213 Profil 930
Ecuador Tulcan Hospital 84 Profil 9 Style 5S
UK Ulster Hospital 438 Profil 930 HMS
Kuwait: AL Razi Hospital 370 Profil
Those prestigious references strengthen the international reputation of BODET.
More information on Bodet clocks