Outdoor Melodys Flash
Outdoor luminous alert
Using radio signals, Melodys speakers broadcast bell sounds, melodies and warning messages. These speakers are managed by a master clock and do not require any wiring.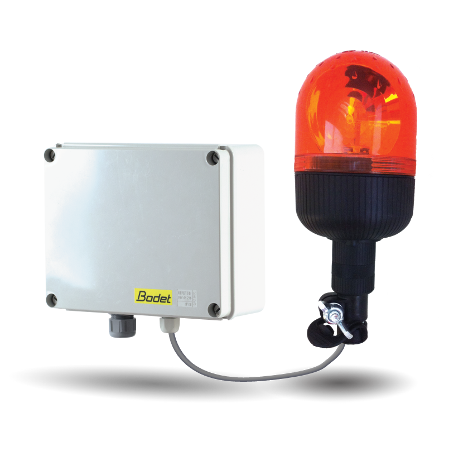 Description Outdoor Melodys Flash
Controlled by the Sigma master clock.
White LED flashing with 4 levels of brightness.
Orange halogen rotating beacon.
Technical features
Power supply: 230 VAC 50 /60 Hz.
Protection index: IP54 / IK07.
Dimensions: H230 x W170 x D96mm.
Consumption: 3A / 70W.
Mounting method: wall with special bracket.
Weight: 690g.