Discover Bodet audio system updates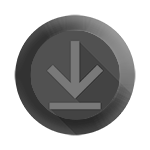 In order to better meet your needs, Bodet bell and alert systems are upgradeable. Regular updates for all your equipment mean you can benefit from new functions without having to change your equipment. At the end of this article you can see the latest updates and new releases in the Harmonys range to download!
Updates related to triggering the lockdown alert
Among the new Harmonys releases, Bodet is offering new ways to trigger the lockdown alert. The updates take these new parameters into account. You can set and stop the lockdown alert from different equipment, and also get it to repeat automatically.
Microphone announcement update
It is now possible to install an unlimited number of microphones in your establishment. This gives you more flexibility and you can equip your establishment according to your real needs!
Update for playing music
The way that our audio bells work is evolving! You can now enter two multicast addresses, meaning the information comes from two different sources. This means you can for example use one address for general instructions and the second for local streaming.
Also, to make it easier to play music on your audio equipment, we recommend you download the Stream app for free.
Software improvements
If you are a Bodet equipment installer, we recommend that you regularly install these updates. This will mean that you can benefit from software improvements to accelerate and simplify the implementation.
Download all the updates for our software and audio systems for free:
Logiciel SIGMA
Horloge mère SIGMA
>> Find all our updates on the Bodet website in the "Support" section.