Best wishes for 2018!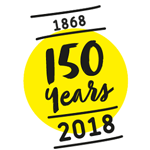 The New Year has started!

It's time to take a look back over our year in 2017.

The year brought lots of new customers as we provided audio systems for many education establishments, including secondary schools in the Hauts-de-France region. Bodet also continued to innovate by offering its customers the new NTP time server Netsilon as well as several new items in the Harmonys range of audio over IP systems.

2018 has some exciting things in store with the rebranding of the World Style range of mutli-time-zone clocks and participation in the INTERnational SECurity exhibition in Dubai!
>> See all the Bodet information at INTERSEC
The whole Bodet Time team wishes you a wonderful 2018!