BODET wishes you a very happy new year !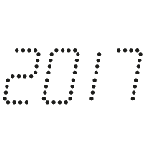 In 2016 Bodet Time has equipped many industry's great names, among them Petit Bateau (clothing), Yves Rocher (cosmetics), the radio station RMC, Gavottes (crispy Brittany crepes)… Bodet Time also keeps on pacing life in numerous educational establishments with its synchronised bell, PA and class change systems in France and abroad.
Bodet has redesigned its Style range of LED digital clocks offering new models, more LED colours and more functions.
In 2017 Bodet keeps on innovating and offering solutions adapted to suit your needs.
Happy New Year to all!