Analogue clock: PROFIL TGV range
Design analogue clock
Stylish clocks with a timeless design for easy readability. 4 models available : Profil TGV 930I, Profil TGV 940I, Profil TGV 950E & Profil TGV 970E.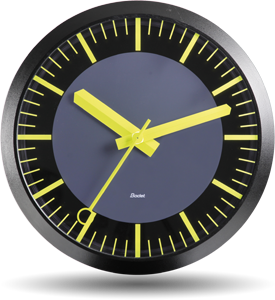 HOUR-MINUTE / SECONDS DISPLAY
Dial diameter

4 sizes available : 278, 377, 436 & 650 mm.

Environment

Indoor and outdoor models.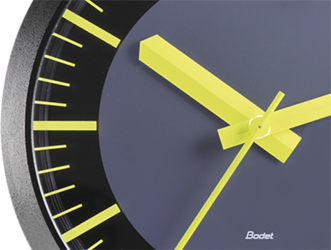 Design
These clocks were designed in partnership with the French railways' Bureau of design. Dark dial with yellow graphics and yellow hands, black casing.
BATTERIES
MAINS SUPPLY
Power supply
You can power your PROFIL TGV clocks with batteries (only on Profil TGV 930I & 940I) or high voltage 230V.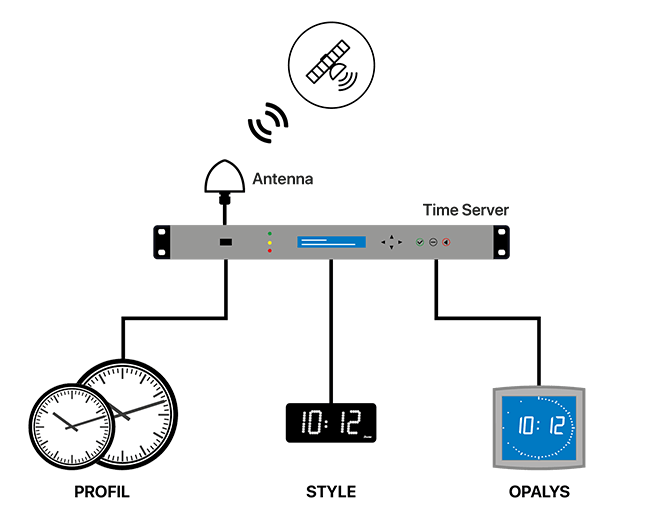 TIME SYNCHRONISATION
Bodet designs and manufactures time synchronisation systems that deliver reliable and accurate time to different types of equipment.
Range of time distribution methods for PROFIL TGV : NTP (only on 950E & 970E), AFNOR, impulse.
MOUNTING ACCESSORIES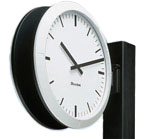 Double sided support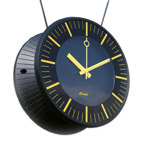 Double sided support
Hinged arm system