Bordeaux railway station
Creation of a bespoke clock
Located in the heart of the city, Bordeaux St Jean is the largest railway station in the Nouvelle-Aquitaine region. 2017 saw the completion of the station upgrade project, in time for the arrival of the Bordeaux-Paris high speed line. The upgrade was also an opportunity for the station to grow by adding a third concourse, a 20-metre high, 200-metre long building.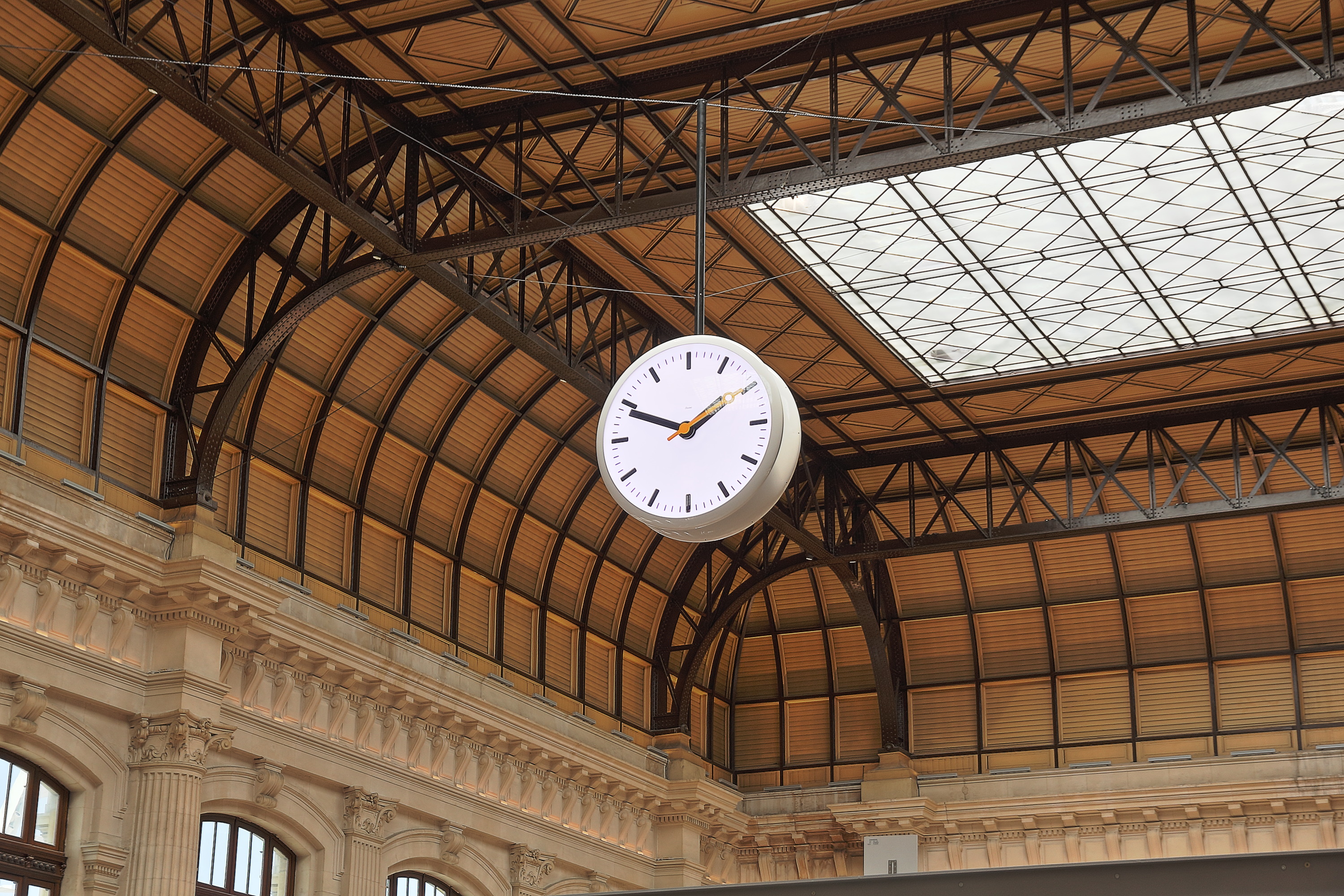 A hanging clock
For construction of its new concourse, Bordeaux St Jean railway station requested a clock to hang in the void 13 metres below one of the glass canopies.
A bespoke dial
Bodet satisfied this unique request by custom-designing a double-sided clock for the station's main concourse. This hours-minutes-seconds (HMS) clock measures 2 metres in diameter and weighs over 350 kg. It was manufactured on our production site in Trémentines in western France, then installed by our assemblers/steeplejacks in Bordeaux railway station. Suspended in the void and visible from any viewpoint in the station, this monumental clock is double-sided and backlit, ensuring optimum legibility in all conditions. The back-lighting colour changes depending on the time of day to match the colour of the sun. The clock is also synchronised with all the time devices at the station using AFNOR technology.
The following customers also trust us to deliver their projects in the bespoke sector: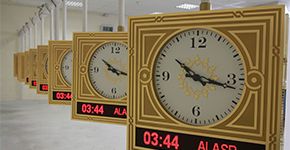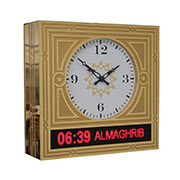 Clocks of Mecca