ASAL chooses Bodet's synchronisation and time distribution systems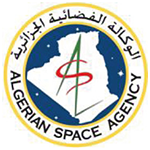 The Algerian Space Agency (ASAL) recently equipped its Bouzareah site with Bodet's synchronisation and time distribution systems.
Time management on an international scale
ASAL is a public body responsible for promoting and developing space activity in Algeria. Working on an international scale, the Algerian Space Agency chose Bodet to meet its time display needs. In the space and aeronautics sector, time management and time synchronisation are crucial, especially when administering international projects.
The time management devices chosen by ASAL
Bodet's wide range of product options met the requirements of the Algerian Space Agency. The public body selected LED clocks from the Style II range (models STYLE 5S, STYLE 7D and STYLE 10SD) and the analogue clocks Profil 940 and Profil 960.
And, to coordinate all these digital and analogue clocks, ASAL selected time synchronisation systems. These master clocks deliver the identical time automatically to all the clocks on the same network. As well as synchronising a network of clocks, the SIGMA master clock can also manage the scheduling of bell, lighting, heating and even access control systems.