Clocks in train stations
Time display, of critical importance in train stations
Bodet has for many years had a presence in French railway stations, with its well-renowned black and yellow analogue clock. Time display is critical in a train station, keeping passengers informed and ensuring the safety of rail traffic.
CHOICE OF MARKET SOLUTIONS PREPARE YOUR TECHNICAL SPÉCIFICATIONS DOCUMENT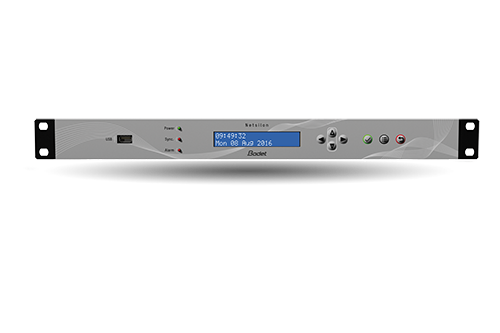 For optimised management of your equipment!
Our time server guarantees a reliable and identical time display across your whole site / passenger zone (platform, ticket office, concourse, etc.)
Display the time identically on the clocks on platforms and in passenger waiting rooms
Synchronise your IT networks: automatic ticket dispensers, ticket stampers, remote display boards, etc.
Synchronise devices and instruments to coordinated universal time (UTC)
Precise timestamping of video surveillance systems
Control body (dedicated area for personnel, switching station):
Precise, secure synchronisation of your IT networks and monitoring equipment
Precise timestamping for NMS systems. Traceability of detailed log files (event log).
Design simplicity for your railway station!
The analogue clocks in our TGV Profil range are perfectly suited to platforms and station concourses. This iconic model is available for indoor or outdoor use.
Travellers always on time!
Ensure travellers are always on time with Hour Minute Second LED clocks to provide rapid time reading.
They choose Bodet for their time display
ONCF – Morocco / RATP – France / RENFE – Spain / SNCB – Brussels / SNCF – France / SNTF – Algeria