Persan-Beaumont station
Time distribution in a railway station
Persan-Beaumont station, in the Val d'Oise département, handles 5,600 passengers every day. It is on the H line of the Transilien and Trains Express Régionaux networks.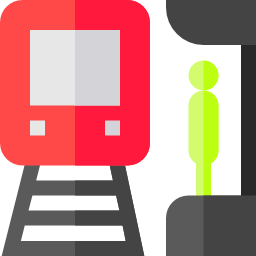 A railway station on the doorstep of the Île de France region
When SNCF, France's national rail operator, decided to refresh its clock system at Persan-Beaumont station, it opted to install analogue clocks with an optimal viewing distance of around 40 metres, so that passengers could read the time from the other end of the platform. In addition, to make life easy for passengers and keep the station running smoothly, it was essential that these clocks were synchronised to standard time.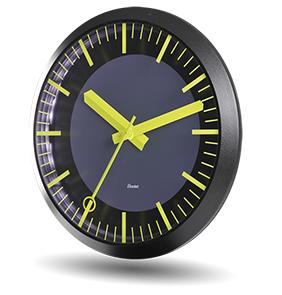 Synchronised Profil TGV clocks
Bodet's 'Profil TGV' range is specially designed to meet the needs of SNCF, France's national rail operator. The Profil TGV 950E model was selected for installation at Persan-Beaumont station. This outdoor model is backlit and waterproof. It is designed to stand up to bad weather and to be installed single-sided or back-to-back. These clocks are synchronised by a master clock based on the AFNOR NFS 87500A standard. It is a wired time distribution system which transmits a complete time message and is particularly suited for use in large, extensive clock networks.
They trust us for their projects in railway industry: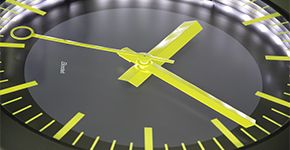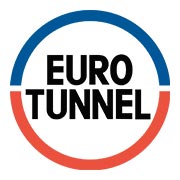 Eurotunnel