Profil Wi-Fi News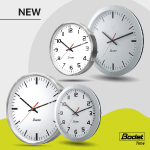 Health, education, industry, administration, transport… More than 40 clock models are available to meet all the needs of these activity sectors. And since each request is unique, our clocks offer several synchronisation and power supply modes for a custom product. A few months ago, the NTP/Wi-Fi synchronisation mode was introduced to the LED Style clock range. Now the time has come for the indoor Profil clocks – Profil 930, Profil 940, Profil 730 and Profil 740 – to be equipped with this technology!
A single synchronisation mode, with several advantages.
Easy and problem-free installation
During installation, only one cable is needed to power the Profil Wi-Fi, whether using a mains or extra low voltage (ELV) power supply. With a single power supply cable, Profil Wi-Fi is designed to reuse the existing network, and therefore to simplify the starting of the clock. And should the Wi-Fi network be cut off, the clock continues to keep time!
Economical setup
A simplified installation requires fewer cables and connections, thereby reducing the costs relating to the infrastructure of the IT network. Furthermore, the Wi-Fi synchronisation also serves to reduce the maintenance costs of each connection point wired with RJ45 sockets, used in NTP/PoE connections.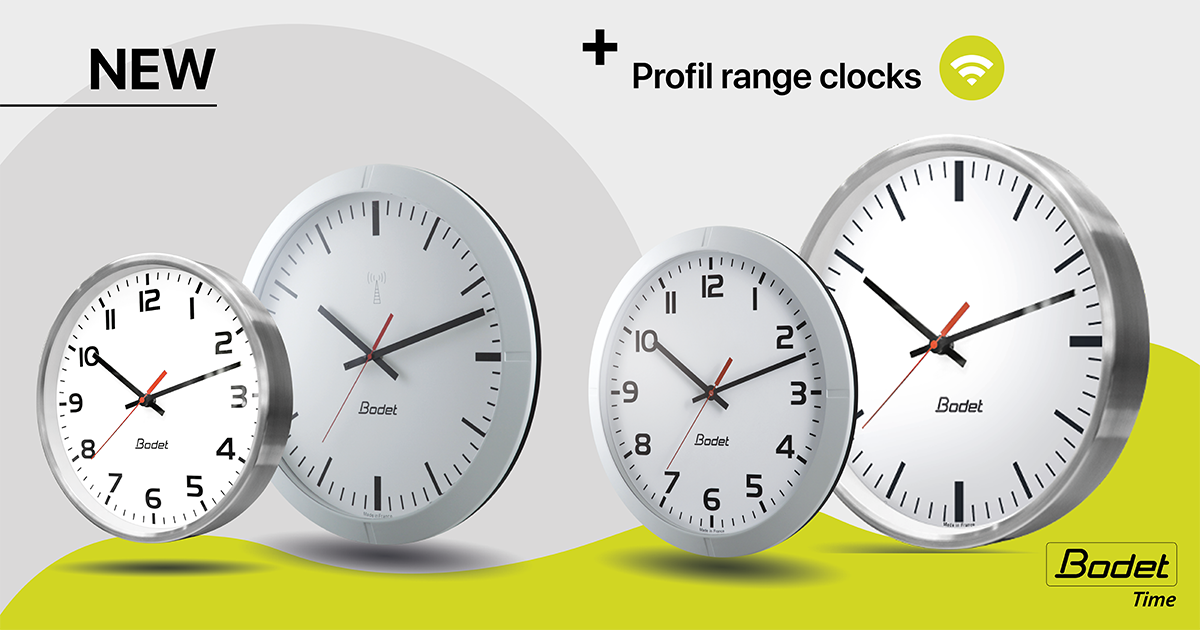 A simplified connection
New technology is not always easy to install. That's why at Bodet, we want to make it easier to start up our products with a quick and easy connection. The steps are intuitive: install the clock, connect to the clock's Wi-Fi network using our Bodet Detect software on PC or smartphone, open a web page, enter the clock's IP address, and finally, access the configuration panel. Easy!
Clock customisation
Once connected to the configuration panel, navigation is intuitive. Clocks can then be configured as required: change the name of the network clocks, turn backlighting on or off, configure automatic alerts as required, supervise alarms, etc.
There are also visual customisation options: the colour of the bezel, the glass or the model of the dial can all be customised.


Available now : https://bit.ly/3drqt66