Carrefour teams up with Bodet!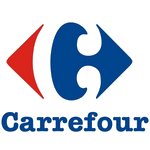 Second largest retailer in the world and the largest in Europe, Carrefour welcomes every day nearly 10 million customers worldwide.

Lately, Carrefour has equipped its store in Crépy-en-Valois (France) with several HMT LED clocks 15 and 20 centimeters.

These clocks can display alternatively hours, minutes, date, temperature and timer.