Bodet brings department stores a solution for managing breaks in distribution centers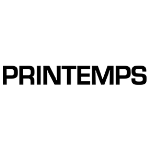 Recently, the French department store chain Printemps equipped its distribution center in Houssaye en Brie (77) in France with Bodet Bell and PA systems.

The Printemps stores welcome over 50 million visitors every year and retail 1 million different products from 2500 brands.


The acquisition of the Harmonys speaker system will enable the company to pace the beginning and end of breaks in its distribution center.
More information on the Harmonys range of products