Philippines: Providence hospital chose BODET clocks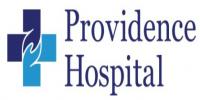 L'hôpital de Quezon City est équipé de 115 horloges BODET.
Providence Hospital located in Quezon City is equipped with 109 analogue clocks Profil and 6 hospital timer clocks Style 5S BODET. ThePhilippine archipelagois made up of7,107islandsof whichLuzon, the largest one with Quezon City, the biggest city in the countrywith2.8 millioninhabitantsafterthe capitalManila
This nice reference strengthens the international reputation ofBODET.
More information on BODET Profil 930 and Style-5s-hospital clocks