The Harmonys Multizone Microphone for the Harmonys range is here!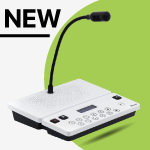 As part of the Bodet Group's continuous drive for innovation to fulfil customer requirements and respond to market demands, the teams at Bodet Time are now able to offer a more advanced version of its IP microphone.
The Harmonys Multizone Microphone for the Harmonys audio range has the RICHEST SET OF FEATURES of all microphones!
Just like a standard microphone, it can be used to make voice calls, to record messages and to broadcast them live or in delayed playback. In addition to these basic functions, the Harmonys Multizone Microphone offers even more communication options.
Its key benefits are:
+ More precise communication
Send your messages to a more closely targeted audience

Featuring capacitive touch keys, this new version of the IP microphone allows users to send messages to an individual person or group of people depending on the broadcast zones selected (reception areas, corridors, classrooms, offices, meeting rooms, etc.).Adressez vos messages de manière plus ciblée auprès de votre public.

+ Greater memory capacity
Broadcast different messages by zone, both simultaneously and independently
As it can save over 500 different numbers to memory, the microphone directory increases the total number of zones that can be reached.
+ Adapted for use in large-scale infrastructures
Use this microphone for sites spread across large areas
This model is perfect for large-scale establishments or multi-building sites. It is particularly well suited to public-access buildings, production sites, logistics centres, private schools and higher education institutions (such as universities).
This microphone boasts an extensive set of features. Its technical performance will fulfil the requirements of users in different market sectors (education, industry, administration).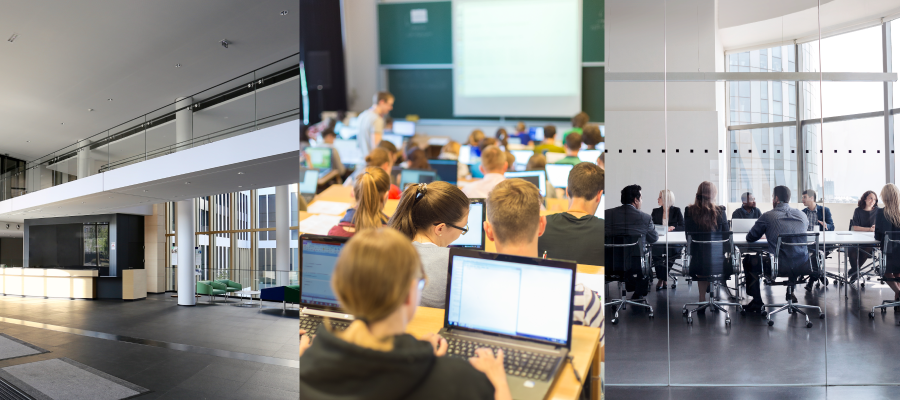 Looking for more technical information on your new microphone? Just click here